Navan CEO and co-founder Ariel Cohen spoke on stage at the Skift Global Forum yesterday to discuss Navan's latest innovations in generative AI. 
The session, "Driving Rapid Change: Is the Industry Ready?" highlighted how Navan is revolutionizing the corporate travel industry by leveraging AI in unprecedented ways — both in the corporate travel sector and across the travel industry.
A few hours before, Navan had announced a hyper-personalized hotel concierge, Concierge by Ava, that employs the power of generative AI through a multimodal large language (LLM) model approach to analyze a constellation of data points in real time and shows users the most relevant options. 
This new feature combines traveler preferences with public information, like the hotel's distance from the office and the property's user reviews. Analyzing this information, Ava returns a carefully curated selection of hotels within the user's travel policy.
Skift Senior Research Analyst Seth Borko moderated the conversation, which touched on Navan Rewards, the massive addressable market of unmanaged travel, and how Navan was the first travel solution to integrate generative AI into its technology. 
At one point in the talk, Ariel broke down the difference between ChatGPT and the power of LLMs for the audience.
Ariel likened this moment in time and the potential of AI to that of the Internet in 1999.
"AI is bigger and faster," he said. "Most other corporate travel companies won't be able to build their own AI tools."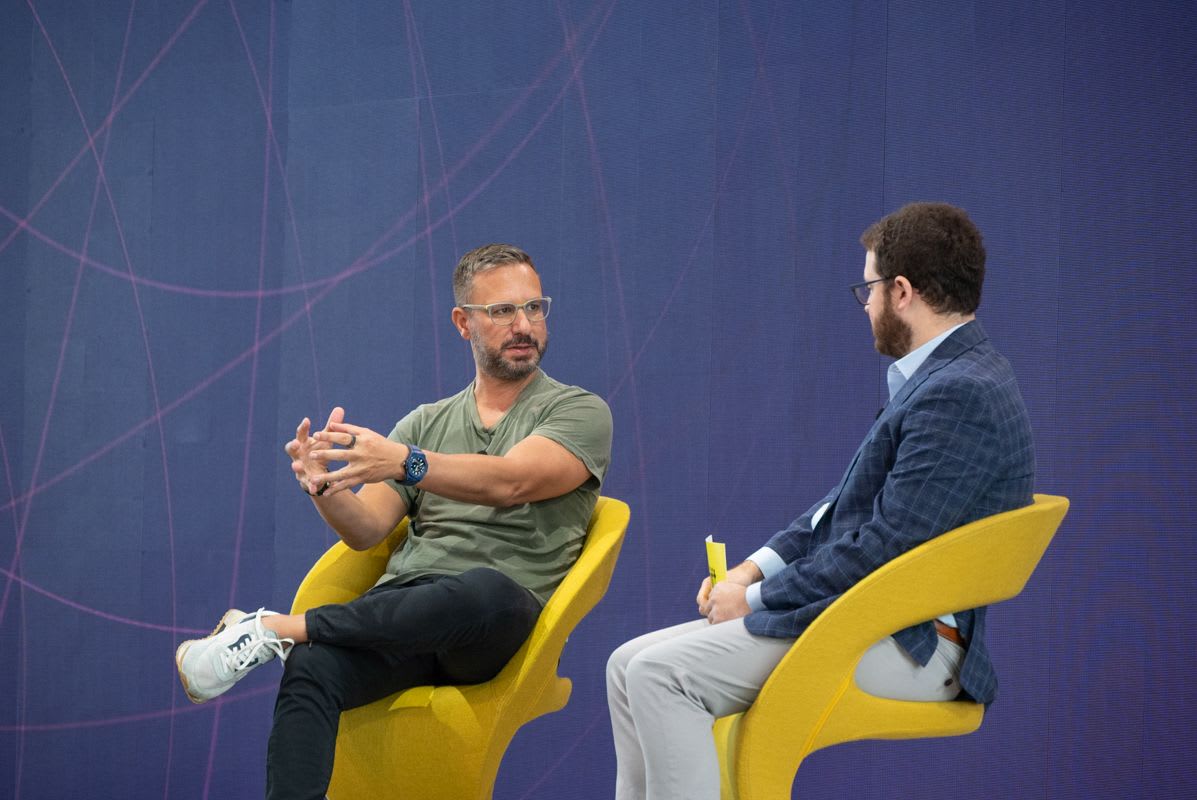 Above: Navan CEO and Co-Founder Ariel Cohen at the Skift Global Forum, a creative conference on the travel business, focused on AI and explored how the original promise of travel, human-to-human connection, will be enhanced and tested in an age of AI.
The conversation also touched on the vital role that AI engineers play and how building a company culture that respects their work and elevates their role is critical to growth.
"I think that sometimes people are confusing IT with engineering. The fact that you have an IT team that can integrate some stuff and develop some stuff does not mean you can hire an AI engineer," said Ariel, as reported in a Skift article covering the event-future-of-ai-and-travel-12-industry-leaders-explain-the-impact/. "It's scary because a lot of jobs will not be relevant. But I think a lot of jobs will be created."
As Ariel left the stage of the Skift Global Forum, his vision for the future was undeniably clear: AI isn't just a trend but a transformative force set to redefine the essence of travel. Navan isn't just preparing for the future — we're leading it. 
In a world where travel meets technology, Navan is at the helm, pushing the boundaries of what's possible and ensuring that tomorrow's journey is smarter, more personalized, and deeply connected. Read the recap from Skift here.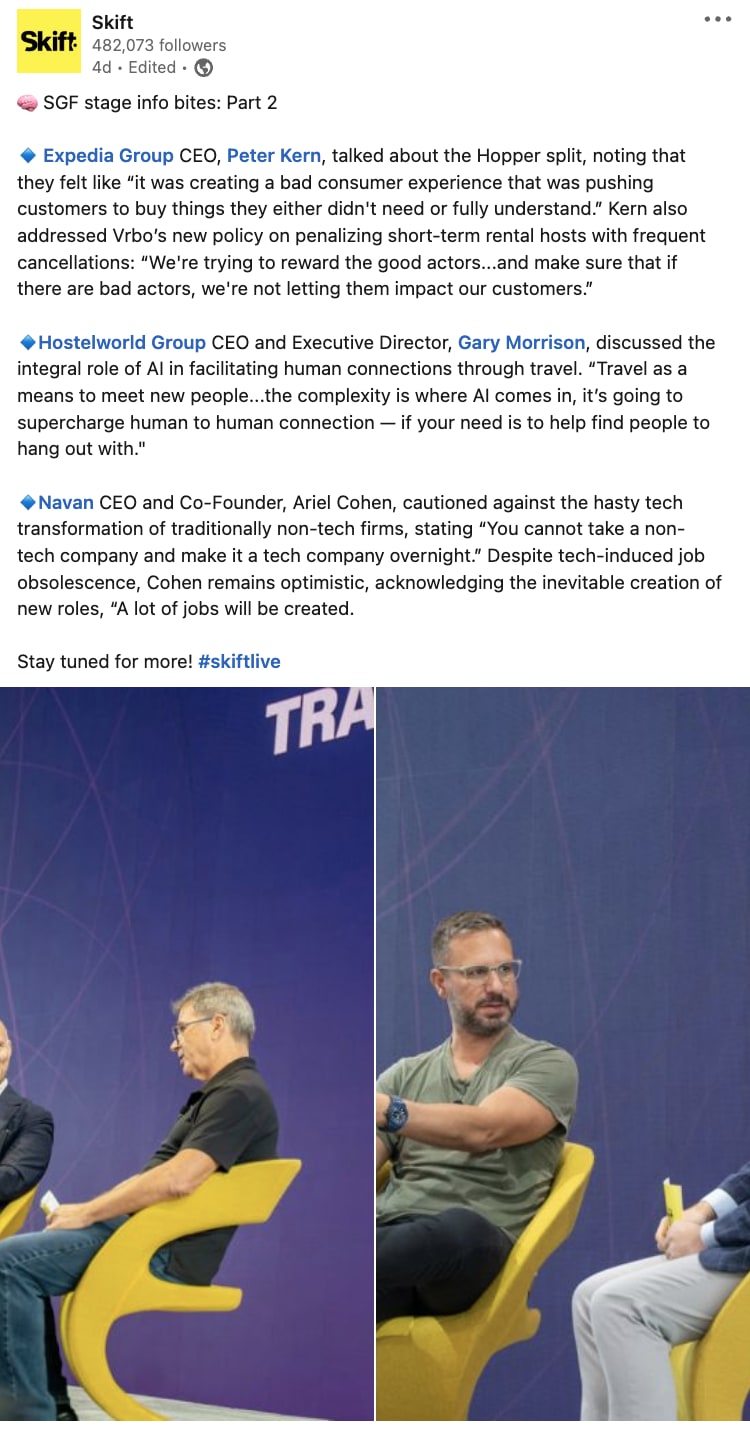 Learn More About Navan's Approach to AI: