Slow processes, agonizing turnaround times, and unexpected out-of-pocket payments do not make for a good employee experience when it comes time to reimburse expenses.
As with a company's social culture, workers are hyper-aware of the financial culture propelling them forward. Companies that make employees front the bill on business travel, customer meals, and even office supplies can sour morale and slow productivity. Nearly four in five employees (78 percent) who report high financial stress are more likely to be distracted in the workplace.
Luckily, Navan is already expediting the reimbursement processes so companies can maintain policy control while simultaneously putting money back into employees' pockets.
Total Expense Visibility
Long gone are the days of connecting line items between purchases submitted in an expense report and the crumpled receipts hastily stapled together. 
Modern automated software solutions give companies a 360-degree view of where funds are allocated and the team members who are spending. Companies can increase the accuracy of a report as the system approves, files, and flags whether employees' spend is in policy. Automating these actions expedites reimbursements.
Navan software allows admins and financial leaders to determine these policies based on groups, departments, and roles.
By establishing clear per diems and trip parameters, employees aren't left wondering what they can reasonably spend company funds on and are automatically set up to receive reimbursements if a transaction requires a receipt.
Squashing Out-of-Pocket Spend
Employees expect reimbursements every time they pay out-of-pocket for company-related expenses. However, that spend often includes variable costs that companies may or may not classify as business-related.
After out-of-pocket spend occurs, it could take days or even weeks to get that money back into the employee's hands. Implementing an auto-ACH program can link users' bank accounts to company funds after an approved transaction, meaning the reimbursement is also approved and can be moved over in as little as one business day.
Companies can ensure real-time spending policy compliance by setting up an automated expense management system.This allows employees to spend confidently knowing that they are guaranteed a reimbursement if they are within policy.
Virtual Cards Meet Paper Receipt Elimination
Recent years saw the mobile mastery of online shopping, banking, and travel booking. Now, modern tools streamline expense management right from users' mobile phones. Capturing a receipt by simply snapping a picture and submitting reimbursements all in one place allows employees to travel and spend in and out of the office confidently.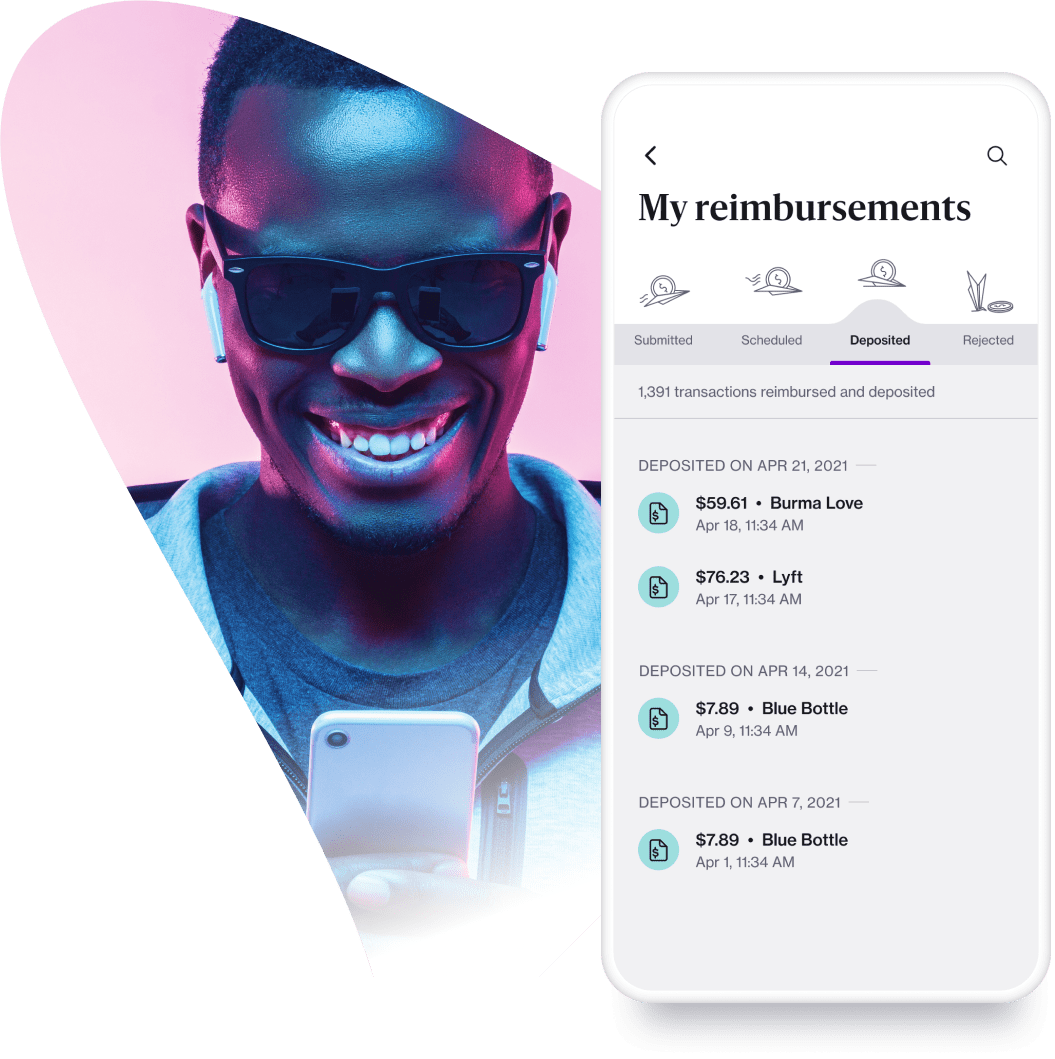 To truly level up this experience, finance leaders should look for a mobile expense management solution that links to virtual corporate cards. By issuing these cards, finance leaders can remove cash flow burdens from employees. Users can use company money to securely pay for travel, routine expenses, spot purchases, or recurring subscriptions.
Passing out personal cards doesn't mean passing out unlimited freedom. Companies can set limits that will oversee employee spend amounts, purposes, frequency, dates, and even just for specific merchants, etc. —leaving the card to maintain policy controls while preventing employee fraud.
Virtual cards also offer heightened security against hackers or third-party fraudsters because the virtual credit card number cannot be traced unless there is access to a cardholder's identity or computer system. On an operational level, companies that offer virtual cards with generated account numbers can instantly cancel or freeze these cards if a card is lost or stolen.
The Navan Approach
Employees don't want to wait for reimbursements, just as financial leaders don't want to chase them down. Traditional cards may be a temporary solution, but companies will want technology that scales alongside them.
Navan Expense is a payment ecosystem with virtual and physical cards that seamlessly connects travel payments, business expenses, and reconciliation. Whether employees are traveling or need work-from-home supplies, admins can set policy levels, so they're notified about charges above particular thresholds or within specific merchant categories.
With Navan expense management and corporate cards, employees aren't wondering when they will get their money back; leaders can rest easy knowing automatic policy controls are in place, and accounting teams aren't scrambling for receipts and approvals.
---
Ready to streamline company spending—and eliminate expense reports? Schedule a demo to see how our spend solutions work, or get up and running with Navan in just 5 mins.