Navan's roots are as a business travel and expense app, but its users also have the exclusive ability to book personal travel with some amazing corporate perks.
Whether you're adding a leisure extension to a business trip or jet-setting with friends and family, Navan helps you enjoy personal travel with business-style standards. Here's how.
1. Access exclusive discounts and expansive inventory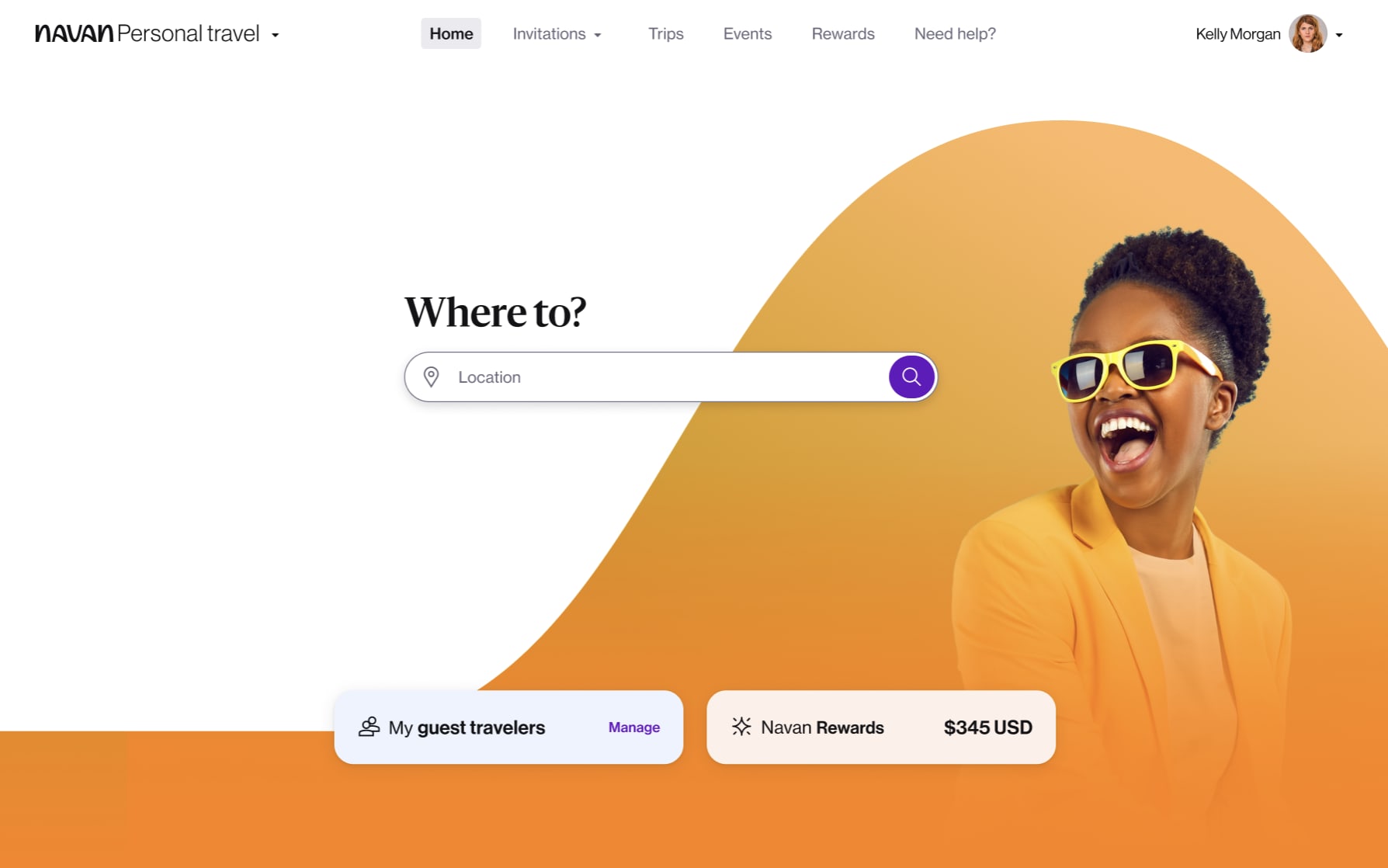 When you book personal travel with Navan, you have access to exclusive discounts, promotions, and partner offers that can't be found elsewhere. 
You can also expect:
Transparent pricing — what you see is what you pay
Zero booking fees for personal travel
Time is money, of course. Navan lets you browse options and price check nearly all travel providers in one place, including low-cost carriers like Southwest. 
So go ahead and close all those browser tabs; there's no need to visit multiple provider websites to compare prices. 
What Navan users are saying:
"Navan is excellent because it allows you to use your company's discounts and rewards to book your travel. This makes it a perfect choice for those who want to get the most bang for their buck when booking a vacation."
–Kellie B., senior customer relationship management administrator, enterprise company
2. Earn loyalty points with your favorite travel brands
If you're loyal to specific air, hotel, rail, or rental car providers in the travel industry, you can still earn those precious points and miles when booking through Navan.
Simply add your favorite loyalty programs to the app, and you'll be able to:
Filter searches by loyalty program(s)
See how many points and miles can be applied
Your loyalty benefits will be automatically applied when you check out. 
Best of all, all of your loyalty information will be saved in your traveler profile — so you'll never have to search for a loyalty number again!
See how easy it is to earn third-party loyalty points through Navan.
What Navan users are saying:
"The search and filtering features make it easy to find exactly what I'm looking for, the booking process is quick and smooth, and I have all my loyalty cards lined up and prioritized. It's a seamless experience and has truly made travel planning and booking so much easier for me, whether it's for work or for personal travel."
–Noha M., management consultant, mid-market company
3. Get personalized travel recommendations
The Navan booking tool uses AI to customize your search results based on your past history and preferences. Think of it like having your own travel advisor.
Behind the scenes, Navan uses machine learning to browse extensive inventory while taking your prior bookings, loyalty affiliations, and travel preferences into account. 
This technology streamlines the time it takes you to book while helping you earn rewards that save you money.
6 Minutes to Book
On average, a full booking — flight, hotel, and car — takes around 6 minutes on the Navan app.
4. Organize all your travel itineraries in a single app
With access to reliable inventory and amazing rates, you no longer need to search on multiple websites to build your ideal trip.
You'll also never need to search your email for confirmation numbers, hotel phone numbers, check-in times, and whatever else is scattered throughout your inbox. Navan's digital trip itinerary keeps track of everything for you in one place. It's like having a personal travel arranger as your sidekick!
And if you also travel often for business, Navan is your one-stop shop to keep track of all your travel bookings.
What Navan users are saying:
"The ability to use a single app for both business and leisure travel is a significant time saver. Using this application was a pleasant and stress-free experience, just as it should be when planning a vacation!"
–Brittany H., senior project manager, enterprise company
5. Receive free travel support 24/7/365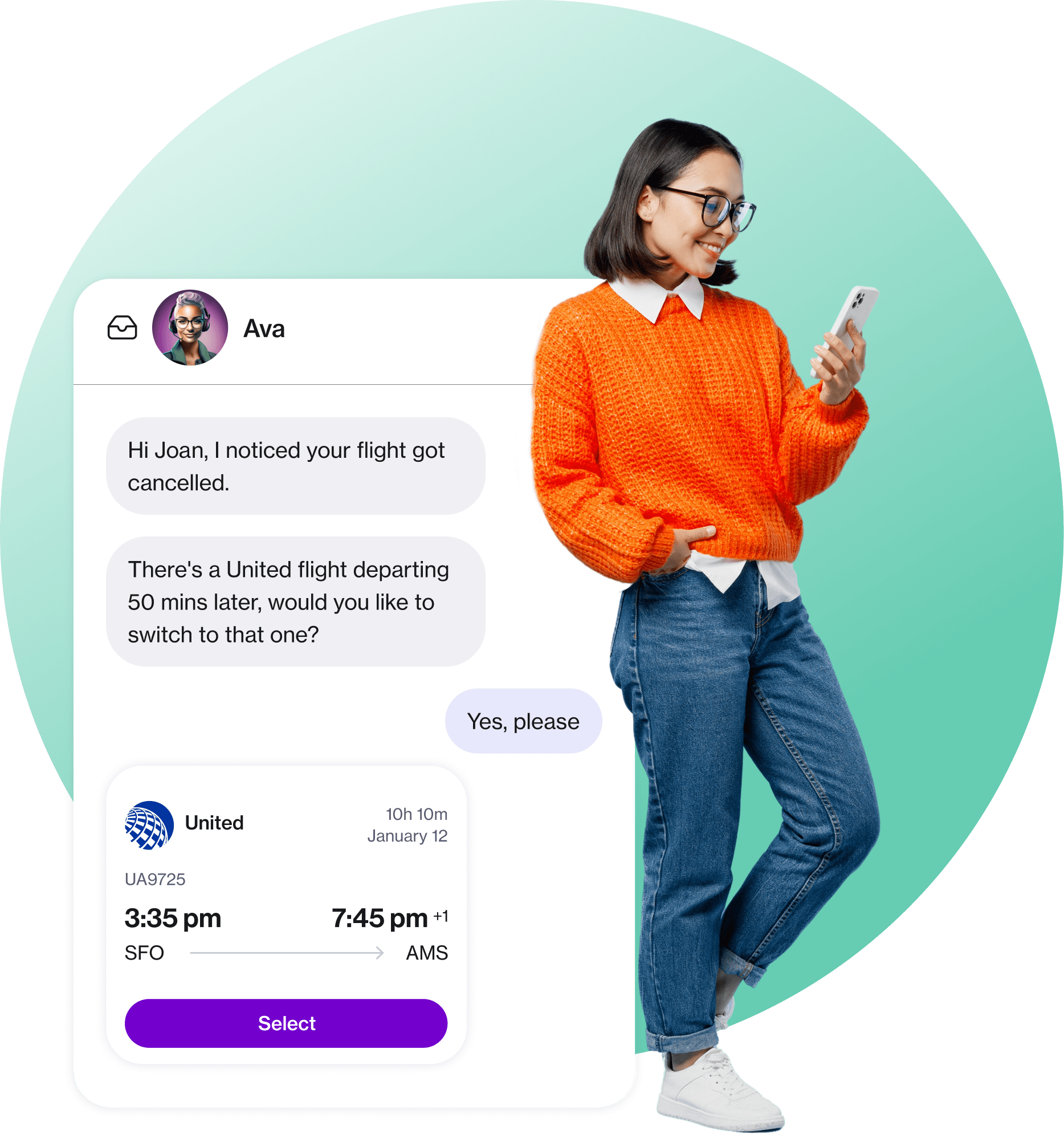 Flight canceled? Need to rebook a hotel last minute? No problem.
Navan's industry-leading self-serve options allow you to take control of your bookings quickly and easily. Here's how:
And of course, should you need in-person support, Navan travel specialists are here to handle the unexpected — no matter your time zone. Whether you're participating in regional, national, or international travel, Navan is on hand to help.
What Navan users are saying:
"When I'm looking to go on a personal vacation, Navan is my go-to, as it's an all-in-one platform where my whole trip is planned and booked. Their customer service is also amazing and usually even more helpful than the hotel/airline customer support."
–Verified G2.com user in computer software, enterprise company
6. Add leisure extensions to business trips with ease
Navan makes it simple to book personal travel alongside business trips. Mixing work and play has many benefits, but the most tangible perk is that the employer typically pays for transportation costs (airfare, train ticket, or car rental) to and from the destination.
Then, of course, it's up to the employee to cover the costs incurred during the leisure extension. Navan also makes it easy to understand exactly what meets your company travel policy, like per diem allowances and the rules around reimbursements.
For many business travelers, keeping leisure expenses separate from business travel expenses can get tricky. But with Navan, your personal charges won't get mixed up on the company credit card because you can split payments between business and personal bookings.
(Plus, all personal bookings made with Navan are kept confidential from your employer.)
Business + Leisure = Bleisure
76% of business travelers have added a leisure extension.
7. Travel for work; save on vacation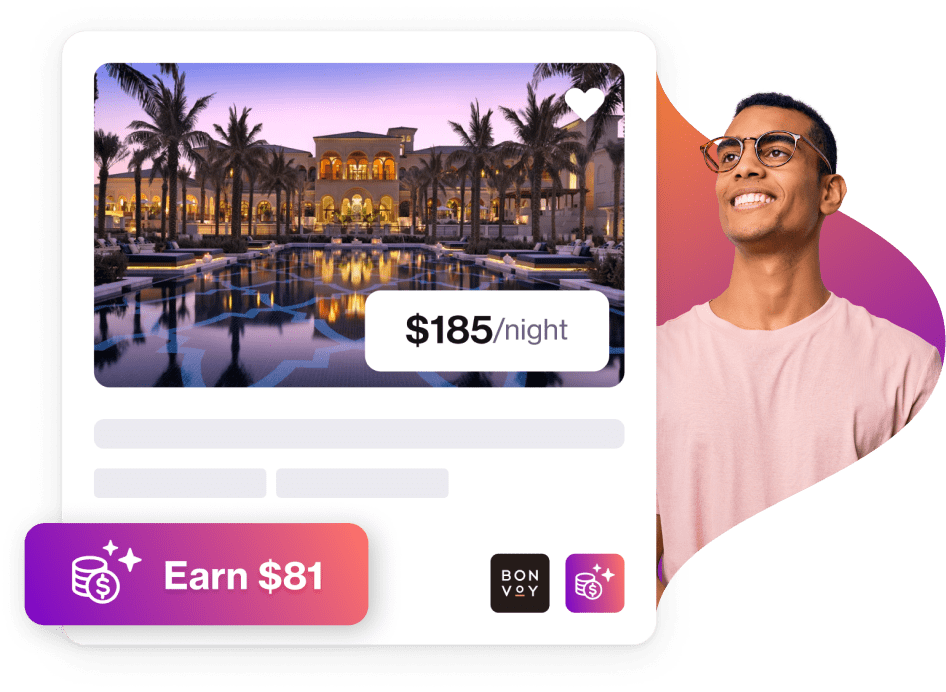 Save big for your next vacation with Navan Rewards. When you book eligible business travel on Navan, you can earn rewards toward personal hotel stays, then redeem those rewards on eligible Navan personal travel bookings.
Maximize those rewards earnings by double-dipping Navan Rewards and hotel loyalty points — all within the Navan booking platform.
Simply search for hotels and look for the pink badges next to each listing to see your potential earnings.
What Navan users are saying:
"The fact that I can earn travel rewards points is a game-changer. I'm currently ranked #2 at my company in terms of rewards points earned, and I have enough to travel round-trip to Europe. Navan is paying for my vacation."
–Matthew D., mid-market company
Combine Business and Leisure Travel with Navan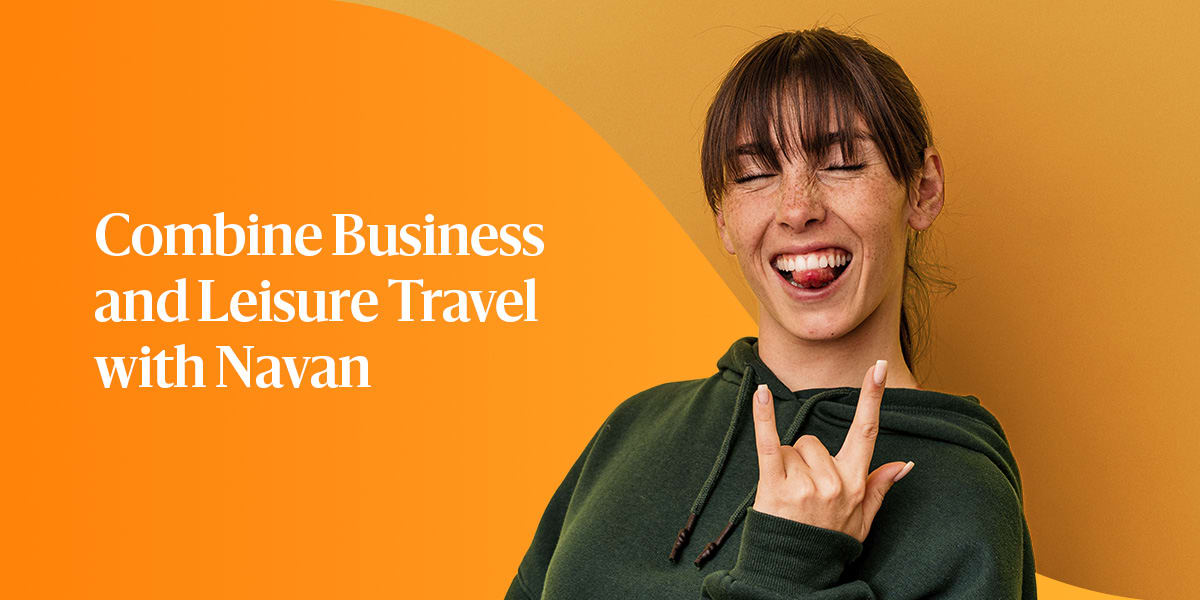 Whether you're extending a business trip, planning group travel, or heading to a destination wedding, Navan is a travel management company that can help with all your travel needs.
Jet-setters across the globe book personal and bleisure travel with Navan for a trusted, quality travel experience. Schedule a demo or get up and running with Navan in just 5 minutes.
Essential reading:
Note: All of the quotes in this article are from verified current Navan users. Quotes have been edited for brevity and clarity.