Black History Month has been celebrated every February since 1976. However, its origins go back to 1926 when NAACP leader, educator, and historian Carter G. Woodson pioneered "Negro History Week." His determination is a powerful reminder of how important it is to honor people and events throughout the history of the African diaspora. 
The tech industry, in particular, has a responsibility to ensure that opportunities and resulting economic growth are available to all communities. As leaders, we take seriously our responsibility to lengthen the table, make room for more chairs, and put our actions where our words are by providing real resources to ensure everyone who wants to has the opportunity to benefit from the incredible growth of our industry. 
As a result, Navan is proud to carry the tradition of Black History Month into the future.  Organizations thrive when diverse perspectives and opinions are equitably and equally represented, and we work hard to create an environment that makes people feel heard, welcomed, included, and appreciated. Raising awareness of diversity is an organization-wide effort. 
Navan's Belong: DEI Council was established in 2021 to further the company's DEI strategy, foster collaboration across demographic-specific Employee Resource Groups, and support Navanians' efforts to build awareness and increase visibility. 
Employee Resource Groups are built on the foundations of trust, connections, and belonging. Bridging the gap between teams and offices, Navan employees come together to share stories and experiences. The Navan ERG Twende (Swahili for "let's go," Navan's former motto) celebrates African ancestry and promotes opportunities for people curious about or identifying as part of the Black community — and it was critical in organizing Black History Month events.
Here's how three team members across the company initiated celebrations — and did it in a way that felt authentic and grounded in the local communities. 
1. The Twende ERG and Dallas Culture Committee co-hosted a Black History Month luncheon for the Dallas office. Workplace Experience Coordinator Briana Byfield initiated and organized the event, recognizing this month's importance for many Dallas-based employees. 
"We celebrated Black History Month by enjoying a spread of traditional Southern comfort food prepared by local Black-owned restaurants while listening to a keynote speech by Tim Wise," said Byfield.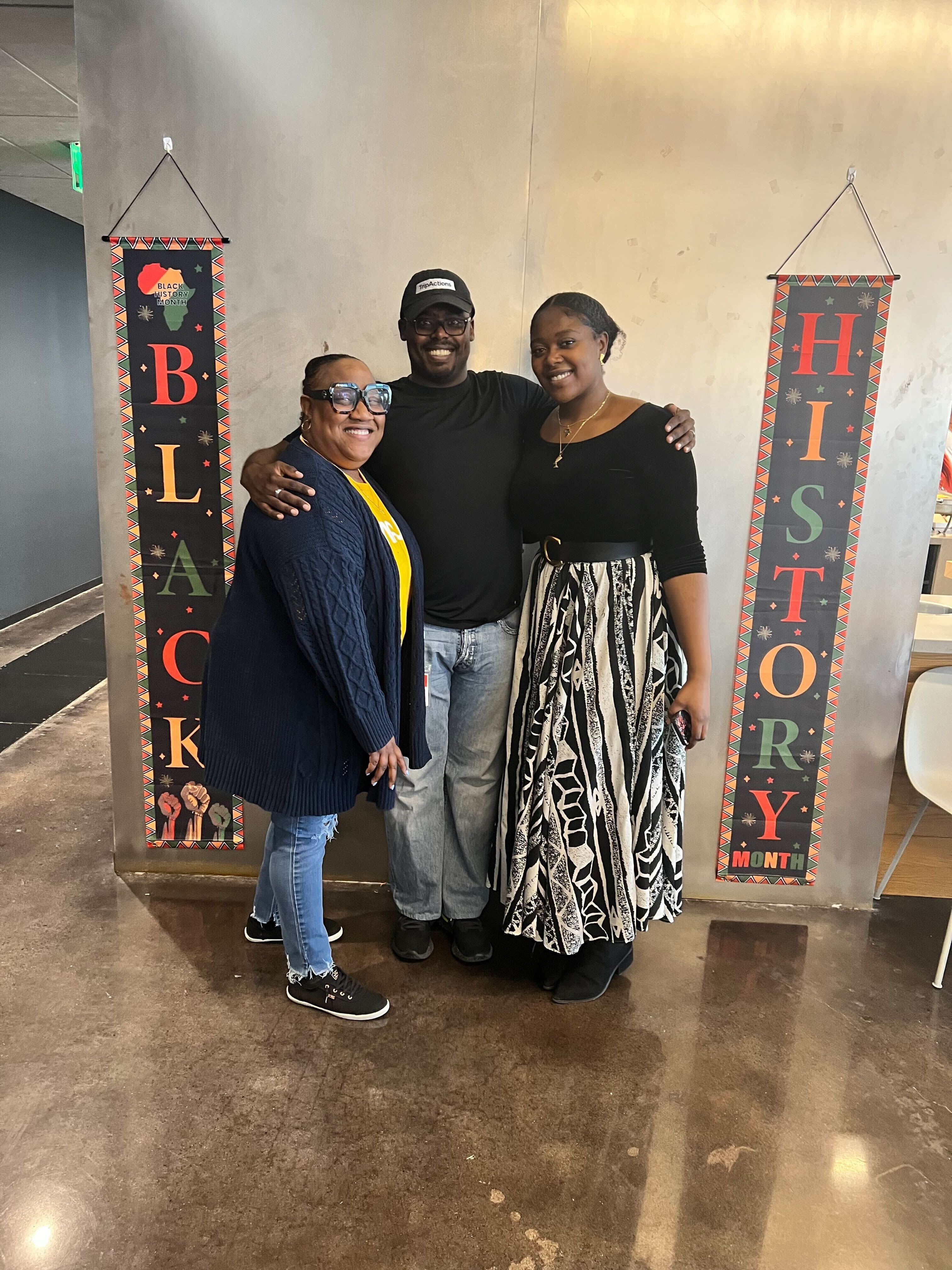 2. The Belong: DEI Council hosted an office spotlight with a celebratory Black History Month Happy Hour in Atlanta. While the Atlanta office opened in December 2022, its official kickoff happened in January 2023.
"We hope to expose the Atlanta Travel Experience community to Navan's ERGs and help them form stronger connections across the company," said Jessica Johnson, council member and global co-lead of the Family Matters ERG. "Most of our Atlanta employees are Travel Experience Agents. They all have less than a year with the company, so the goal is to help them foster a better relationship with the organization."
There was food and drinks, and attendees played a game called Lyrically Correct, which is focused on trivia about music central to the Black community, with prizes for the winners.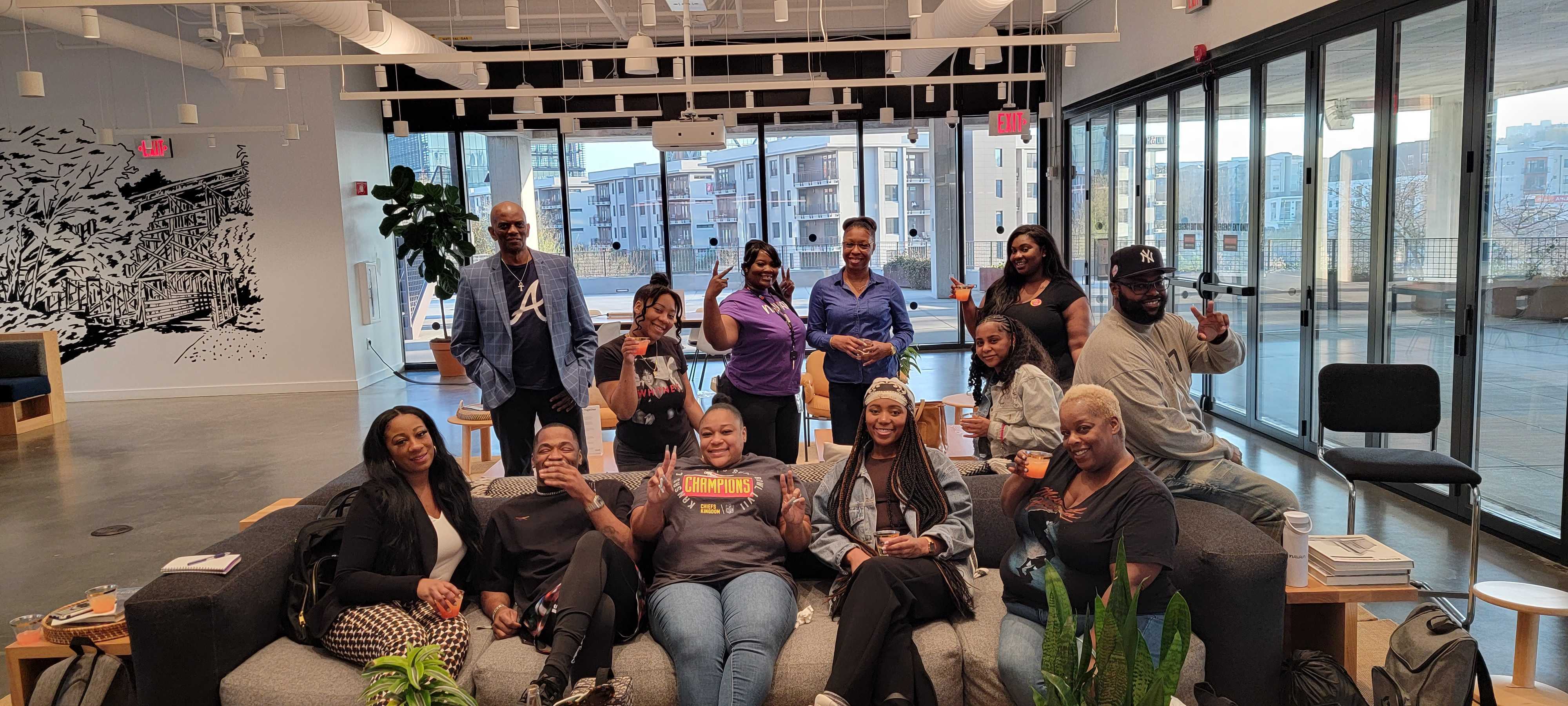 3. To encourage further engagement in the Twende ERG and strengthen collaboration across different offices, Alexis Goodman, Travel Experience Recruiter, introduced Mocha Moments during Black History Month. Participants will be paired randomly with peers in other locations monthly and meet over Zoom to share their experiences.
"One thing at Navan that we value is in-person connection; however, with the sheer number of employees across different offices, it can sometimes be a challenge to get all of us together," said Goodman. "We noticed that some of our members were only familiar with other members from their office. With Mocha Moments, our mission is to connect our members to form bonds that we may not necessarily get since we are all not physically together."
She hopes the informal chats will give Twende members — especially those working in different departments — the chance to meet new people and gain a deeper understanding of one another's wealth of knowledge. 
No matter what's happening in the organization, including the company rebrand and app release in February, we're nothing without our teammates. These events and initiatives are a clear example of how important it is to prioritize one another and take time to celebrate our unique differences and cultures.