Navan seeks out and celebrates diversity, whether it's in the backgrounds and perspective of our employees, our global and ever-growing network of partners and suppliers, or among our 3,000+ customers around the world. It's our mission to serve the needs of all of our users — all of them, all the time.
After all, business travel is a truly global act. Look around you—whether in the business lounge or onboard an early morning flight—and see the incredible tapestry of individuals from different cultures, generations, and mindsets that envelops you while on the road.
While this is part of our culture every day, we relish the opportunity to look back with reverence to the trailblazers who changed the travel industry when it wasn't nearly as inclusive or traveler-forward as it is today.
In honor of Black History Month, we dove into understanding who and when revolutionary women and men took a risk to say, do or build something that advanced the industry forward. They, and others like them with the same passion and perseverance, provide the inspiration and hope that compels us to constantly raise the bar, improve and reinvent the corporate travel experience for everyone.
Victor Hugo Green. (2022, December 24). In Wikipedia.
Victor Hugo Green
Victor Hugo Green was a pioneering traveler who wrote the first travel guide for African Americans in the United States. The Green Book, published in updated versions between 1936 to 1966, outlined the hotels, restaurants, and gas stations that did business with African Americans in a time where Jim Crow laws and racial segregation made parts of the country unfriendly to all travelers.
Green was a postal worker who lived in Harlem when he had the idea to do something that would help African Americans find the best hotels and restaurants as car ownership and subsequently travel increased. He later opened a travel agency to book reservations at African American-owned businesses.
Hotel Robinson (now Julian Hotel), ca. 1900. Public domain image
Albert Robinson and Margaret Tull Robinson
One of the businesses listed in The Green Book could have been The Hotel Robinson, built in 1897, which was one of the first businesses and the first hotel to be owned and operated by an African American in southern California. The Hotel Robinson was run by Albert Robinson and Margaret Tull Robinson. The hotel began as a restaurant and bakery, which were eventually demolished to make space for the 14-room hotel. The hotel was a social center of the community, a role that many hotels are starting to take on today again, and hosted some of the most influential families and visitors. When Albert died in 1915, Margaret continued to operate the hotel and restaurant for seven more years—a female pioneer in hospitality. The hotel still exists today as the Julian Hotel and maintains a twentieth century style to reflect the Robinsons' original vision. The hotel is part of the National Register of Historic Places and a California Point of Historic Interest.
There is a rich history of other African American pioneers who built the first resorts and hotels from the Atlantic to the Pacific where a once-segregated population could go to relax and enjoy in culture that seemed set against that happening.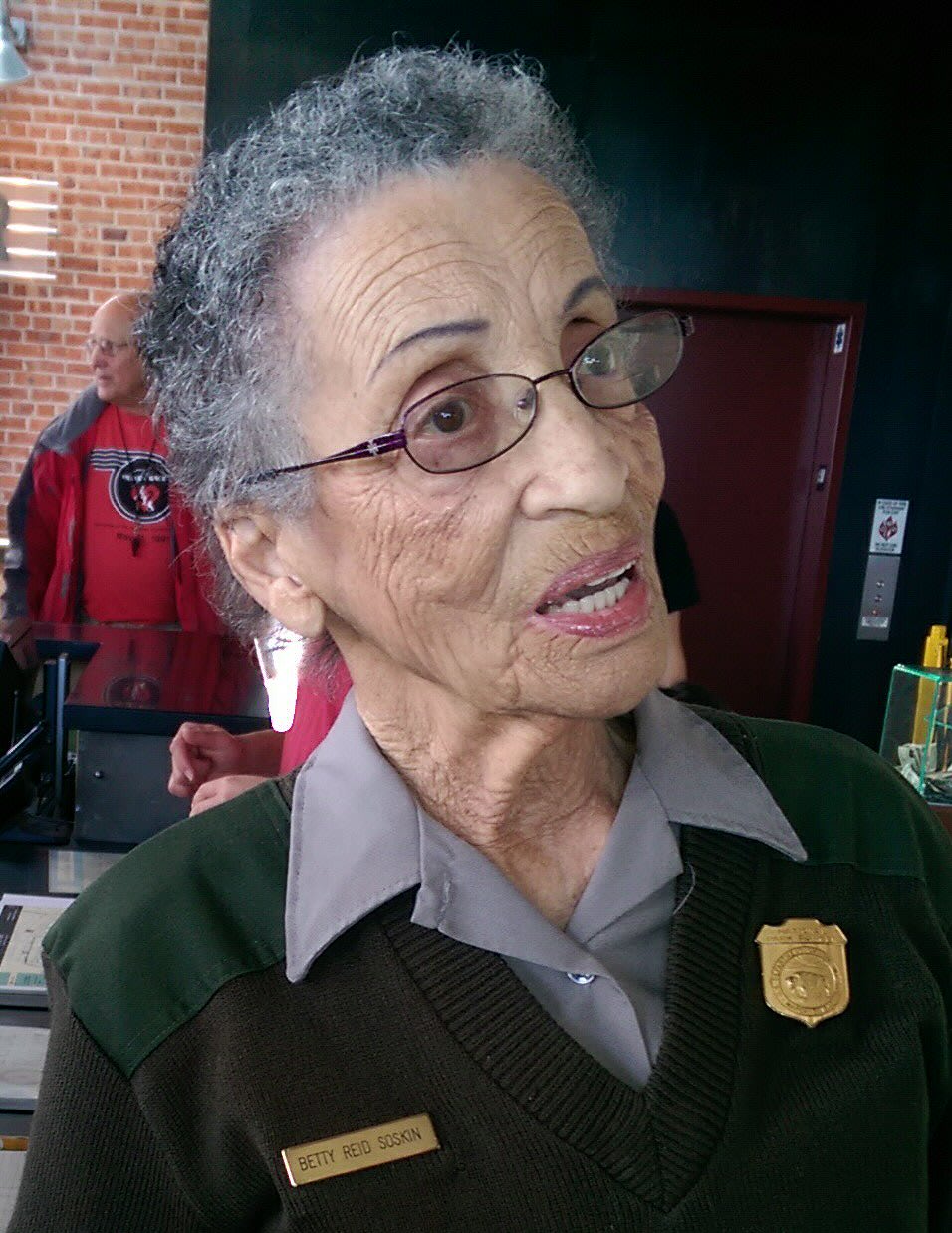 Betty Reid Soskin. (2022, September 5). In Wikipedia.
Betty Reid Soskin
Betty Reid Soskin is the oldest park ranger in the United States. She plays an active role in developing the museum at the Rosie the Riveter/World War II Home Front National Historic Park in Richmond, California, where the role of women on the home front will be memorialized. Her personal goal, however, is to help visitors understand how different it was for African American women in the past.
"What gets remembered is a function of who's in the room doing the remembering," she has said. "I wear my uniform at all times; because when I'm on the streets or on an escalator or elevator, I am making every little girl of color aware of a career choice she may not have known she had."
Bessie Coleman. (2022, November 23). In Wikipedia.
Bessie Coleman
Bessie was an American aviator and the first African American woman to earn a pilot's license — an achievement that didn't come easily. In the early 1900's, flight schools would not accept her application, so Bessie taught herself French and moved to France to enroll in the Caudron Brother's School of Aviation. She completed her degree in seven months. But Bessie went beyond touching the skies, she specialized in stunt flying and parachuting. Bessie was the first African American woman to make a public flight in America in 1922.
While enormous progress has been made in terms of diversity and inclusion, there is still work to be done. Travelers can still encounter racism and ignorance when leaving home. It's up to all of us to make a positive impact and difference to ensure the best experience in business travel for everyone.