Most European road warriors have spent some time at St Pancras; for many, it's part of the regular commute to and from Paris. However, those who have just rushed through it on the way to catch a train may not have checked out everything that St Pancras has to offer.
Here are our recommendations for how to pass the time if you find yourself in London's St Pancras.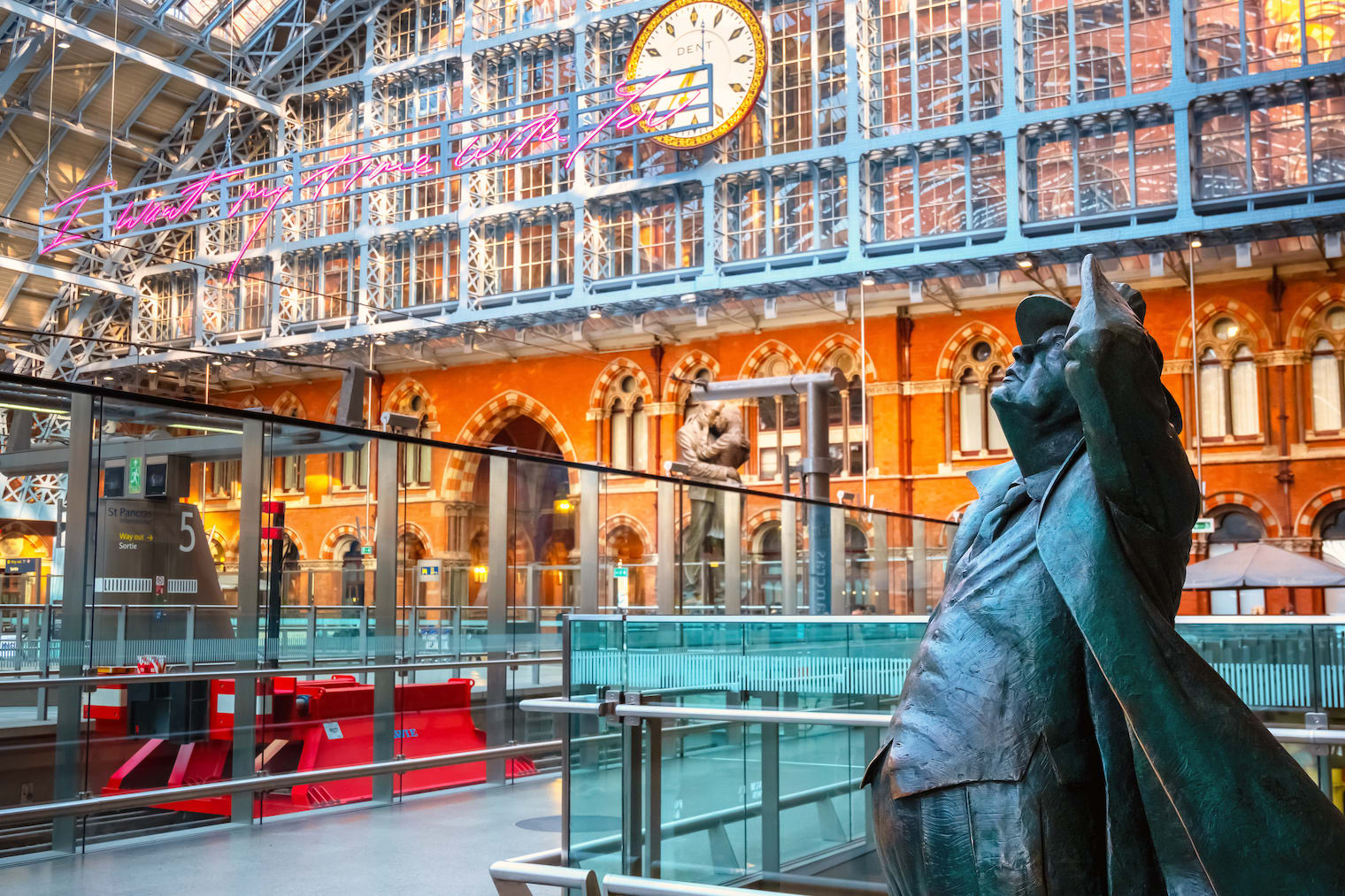 1. Architecture
Step outside and take a walk around the building for the best view. St Pancras Station is more than 150 years old and is a wonder of Victorian-era engineering. It is a masterpiece of Victorian gothic architecture and one of the most elegant stations in the world. Be sure to take a walk through the adjoining St Pancras Renaissance London Hotel. You can grab a bite of lunch at Mi + Me, afternoon tea at The Hansom Lounge, a cocktail at Booking Office or the botanical haven Roof Garden at St Pancras, or dinner at The Gilbert Scott while awaiting your train.
2. War Memorial
In 2018, a war memorial was installed to mark the 150th anniversary of St Pancras and the centenary of the end of WWI. The memorial sits on the grand terrace and was created by artist Fabien Peake.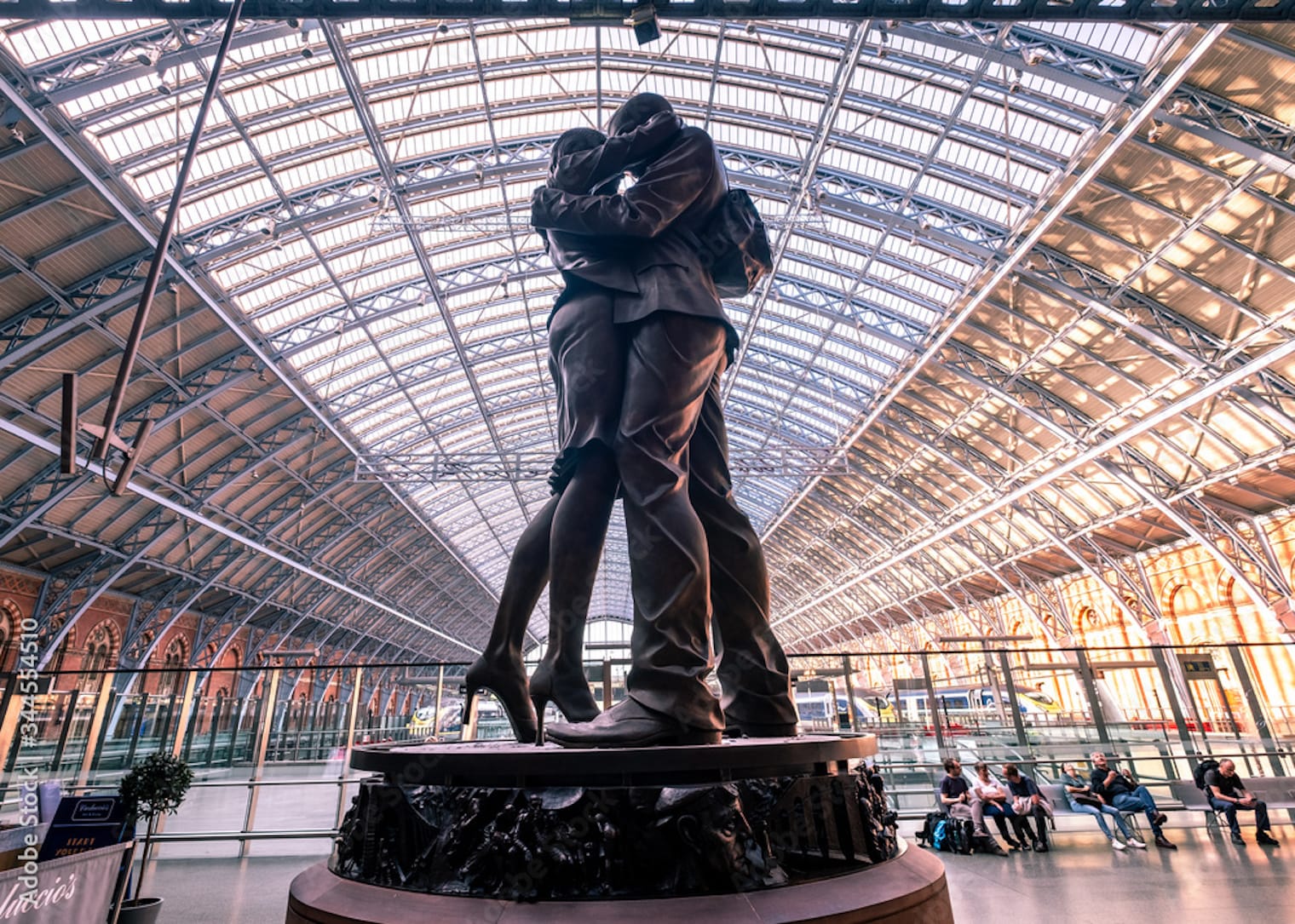 3. The Meeting Place
Known locally as "The Lovers" statue, the 9m bronze statue is hard to miss. It's by renowned sculptor Paul Day and is the first thing you see as you step off the Eurostar.
4. The Sir Elton John Piano
In February 2016, Elton John performed an impromptu set at St Pancras. As a gift, he left the piano behind for visitors to enjoy.
5. The Champagne Bar
The famous St Pancras Champagne Bar by Searcy's is the longest in the world at 98 metres. Enjoy a cheeky glass of bubbles and some nibbles before jumping on the Eurostar.
6. Shop
St Pancras has some of the best British shops all along the concourse. Whether you are looking for toys for the kids, gifts for your partner, or just to treat yourself, there are plenty of options, including Marks & Spencer, John Lewis, Ted Baker, Links London, Joules, Dune, Chanel, Hacthards, Godiva Chocolates, Paperchase, and many more.
7. Load up on train snacks!
St Pancras is home to some amazing options for food on the go. A great feature of train travel is that you can grab a coffee, lunch, or other snacks and take them onboard the train (and for those of you hoping on the Eurostar, your coffee can even go through security!).
8. Fine Dining
The concourse is home to many great dining options, such as Georges Bar by Marcus Wareing, The Betjeman Arms, and Mi +Me. If you have time between your connecting trains, these options are definitely worth checking out.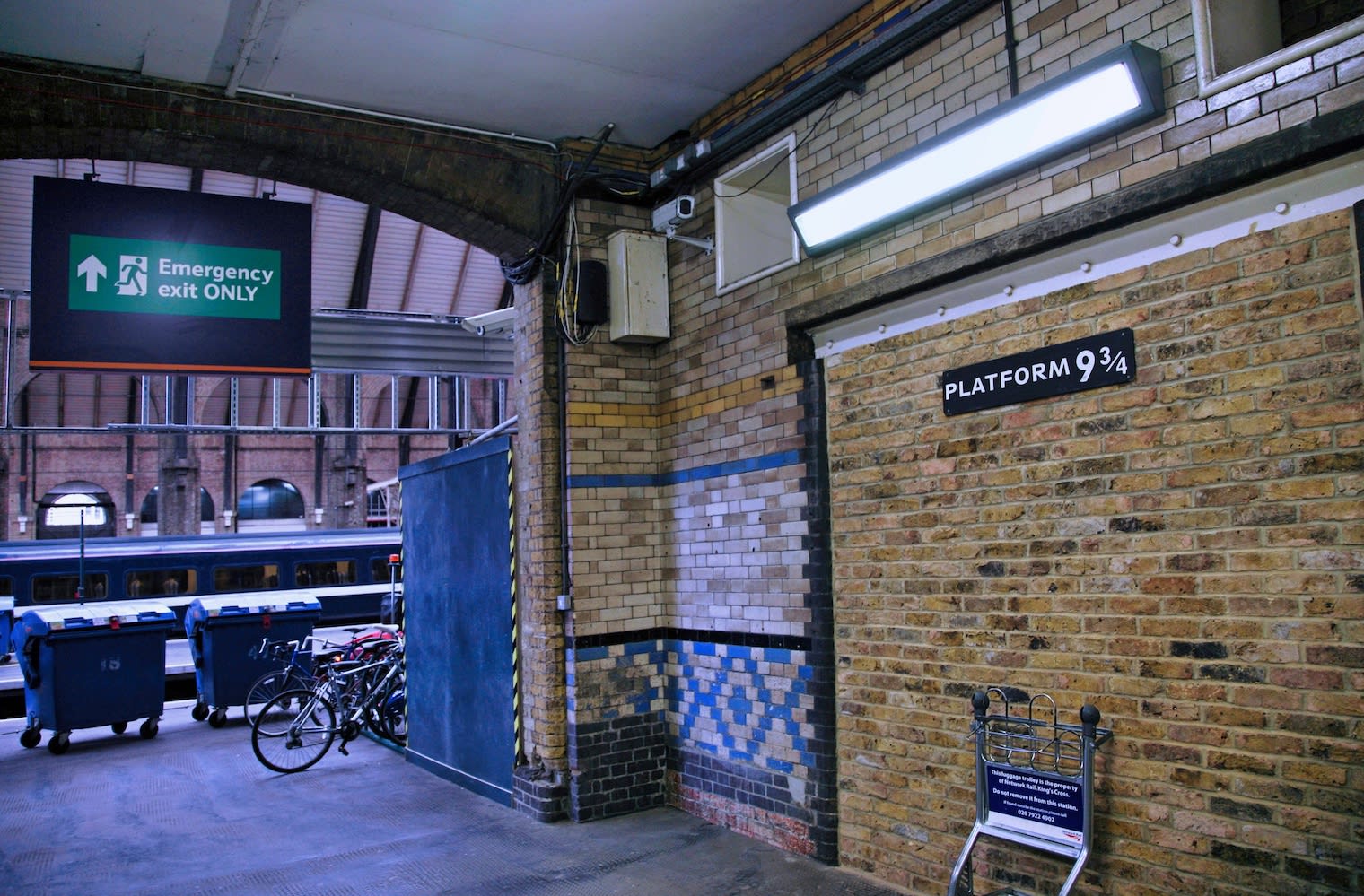 9. Platform 9 ¾
Calling all Harry Potter fans! Take a quick walk through to Kings Cross to check out Platform 9 ¾, the famed platform where students of Hogwarts School of Witchcraft and Wizardry catch the Hogwarts Express. The brick wall between platforms 9 and 10 can get pretty busy at the weekend, so make sure you have plenty of time. The Harry Potter shop is also in St Pancras, and it's styled to resemble Ollivander's wand emporium.
10. Play the Jukebox
Near the Southeastern platform, there is a free-to-use Jukebox. It's got more than 57,000 songs to choose from, so you can entertain fellow travelers by playing all your favourites.
From London to Chicago, as Navan's presence becomes more and more global, you can expect to see even more travel hub advice spanning destinations worldwide.