Money20/20 is the world's largest fintech conference, hosting more than 12,000 stakeholders across banking, fintech, and venture capital. The 2023 version of this event took place October 22–25 at The Venetian in Las Vegas, and the Navan team was there in force. Only two years ago, Navan Expense was a newcomer here; this year, Navan leaders took the stage each day to share their visions for a new collaborative path forward.
Navan Co-Founder and CEO Ariel Cohen opened with a keynote presentation alongside Andreessen Horowitz Co-Founder and General Partner Ben Horowitz to a crowd of thousands.
Later that same day, Navan Expense EVP and General Manager Michael Sindicich spoke on a panel named "Solving the Innovator's Dilemma — Building a Startup Within a Startup." He discussed how the pace of technological change is happening fast — so fast, in fact, that startups are having to think seriously about disrupting themselves. 
The conversation — which also included Lucinda Shen, fintech reporter at Axios, Biswarup Chatterjee, head of innovation and partnerships at Citigroup, and Everett Cook, co-founder and CEO at Rho — touched on the hard decisions and counterintuitive strategies associated with building a modern business for the long term.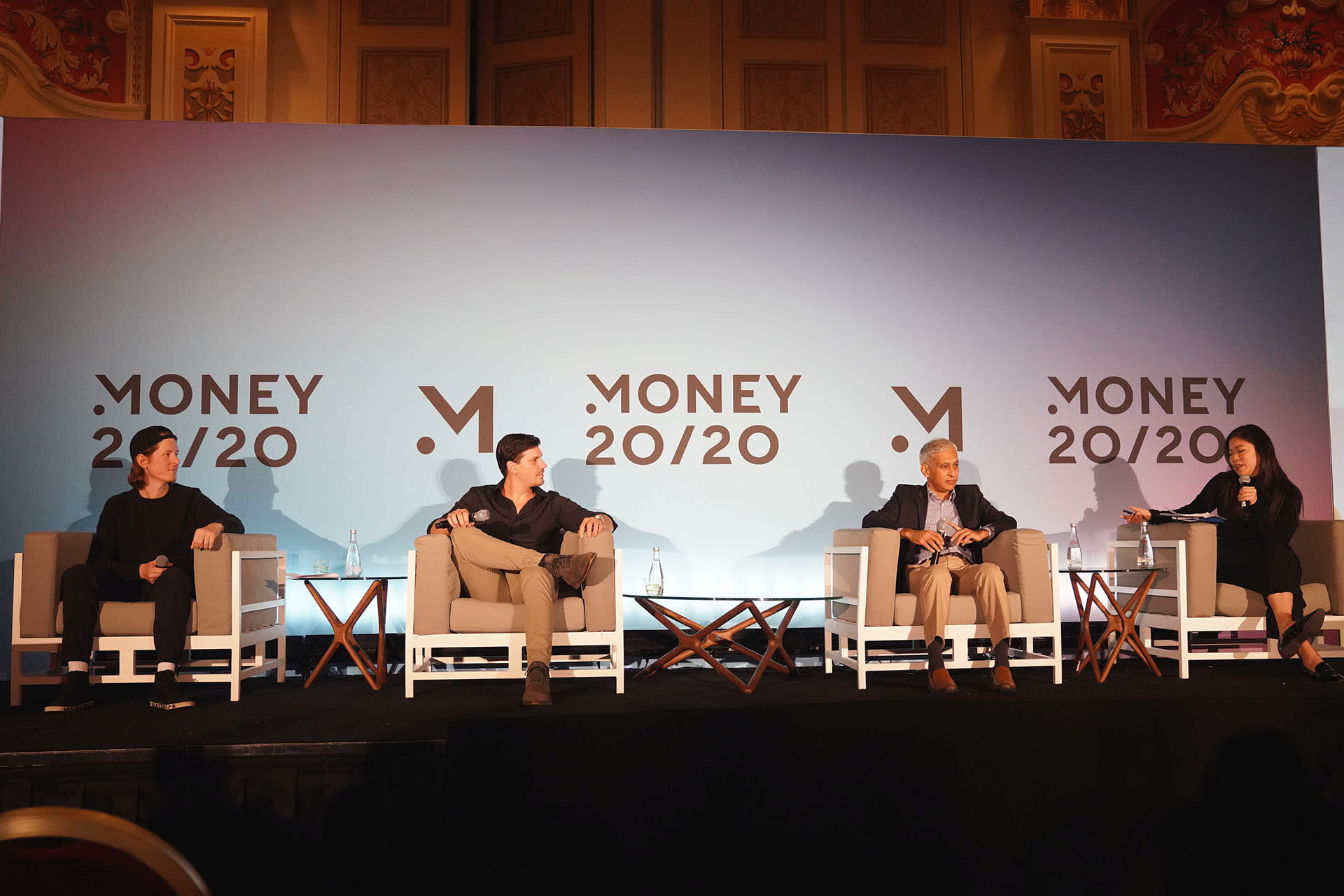 On Tuesday, Tim Russo, senior director of fintech partnerships and business development at Navan, spoke on the panel "Enabling Fintechs to Capture the Next Generation of Payment Flows." 
He discussed why B2B payments have remained a pain point for businesses of all sizes and sectors alongside Sherri Haymond, EVP of global digital partnerships at Mastercard, and David Feuer, chief product officer at Galileo Financial Technologies. 
The trio discussed what's next for business payments, and how fintechs and large companies are partnering to co-create innovations that will help companies manage cash flows, cost savings, security, and more.
Then, on Wednesday, Navan's Head of Global PR Kelly Soderlund took the stage as part of the panel, "PR & Comms Drams: Best & Worst Practices — Pitching Money20/20, Podcasts, and Press."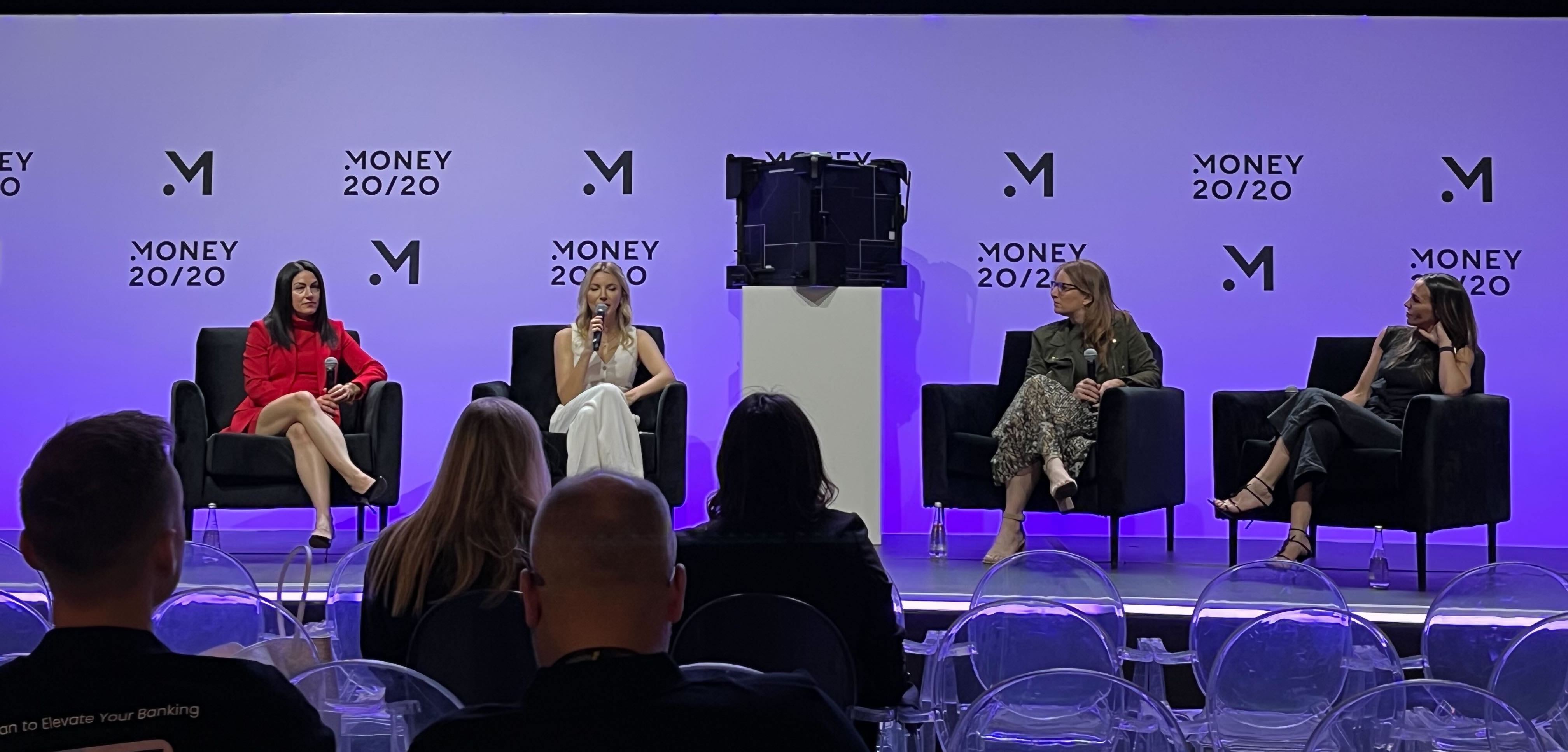 The conversation, led by Money20/20 U.S. Content Director Zach Anderson Pettet, highlighted how important a company's story is to its success. With their fellow panelists, Kelly and Zach shared insights into how financial services companies and fintechs should approach comms in a world where media platforms are changing, companies are vying for limited attention, and reporters won't tolerate bad — or even mediocre — pitches. 
It was the first time comms was featured onstage at Money20/20.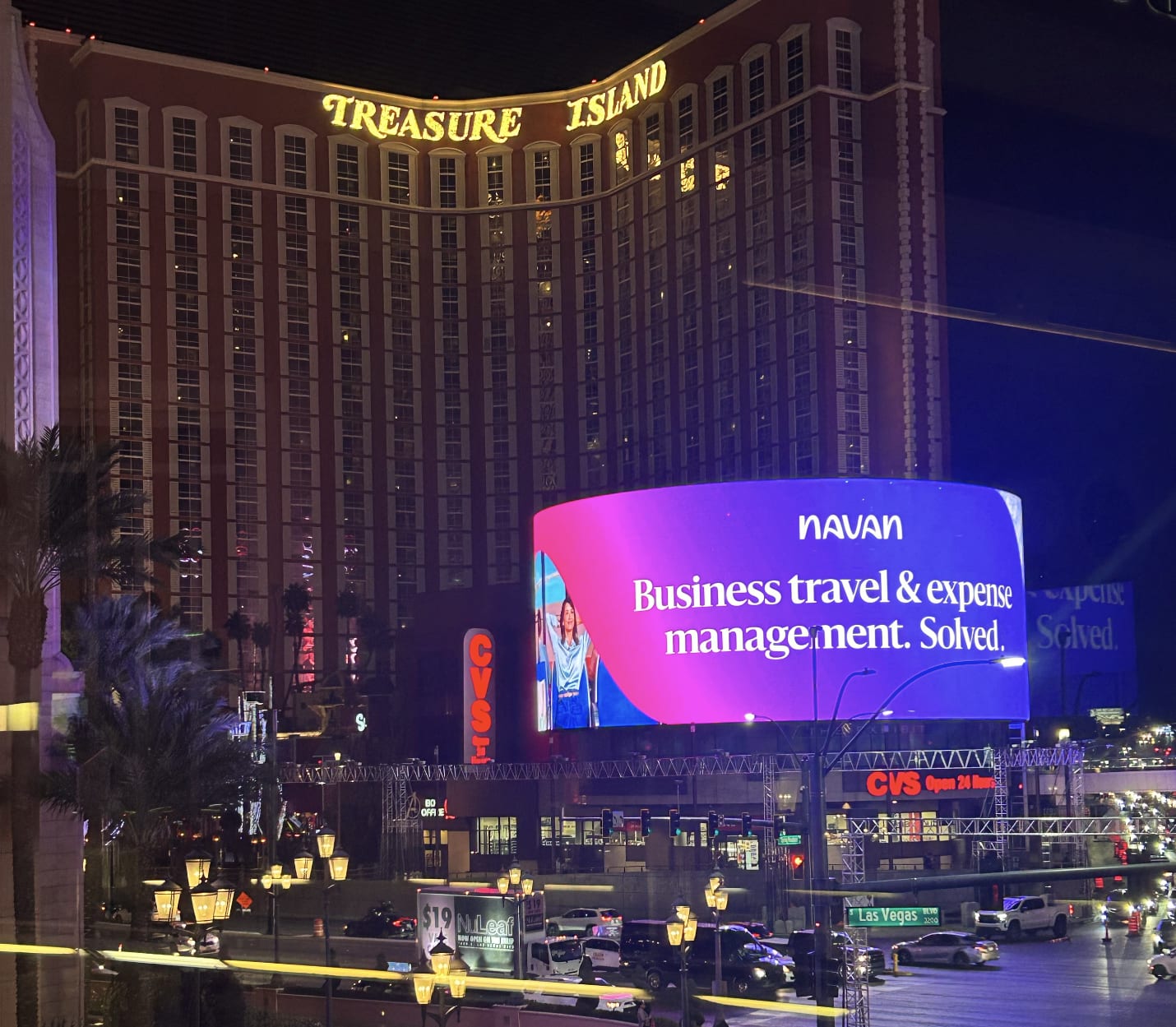 The Buzz Surrounding Navan Connect 
Navan's partnership with Citi was top of mind for all attendees. Why? Well, while other fintech companies are building corporate cards, Navan is going against the grain and turning the existing model on its head by partnering with the third-largest bank in the United States. 
Navan and Citi hosted a press briefing on Monday to dive into the details of the strategic agreement.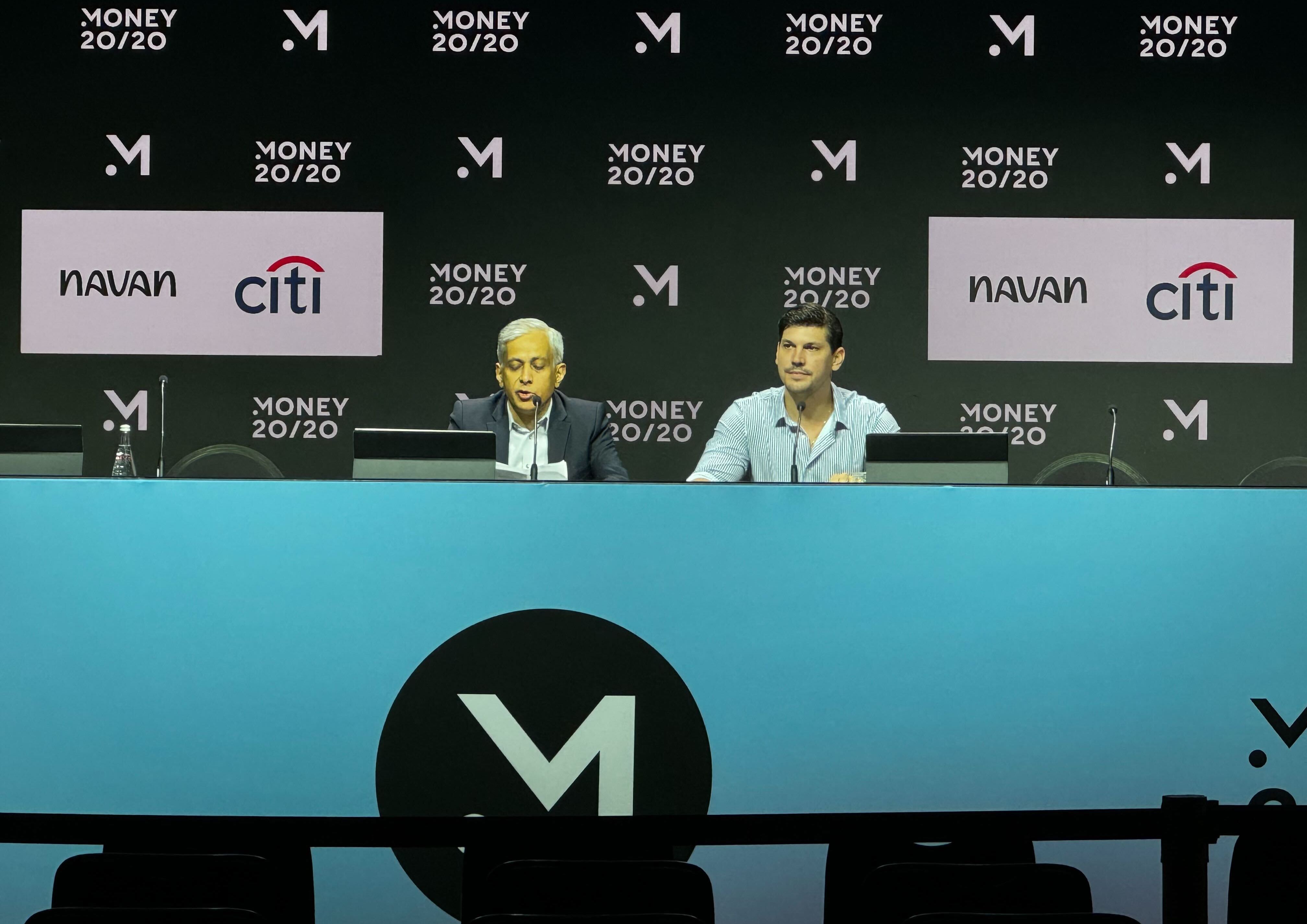 Given their forward-thinking strategy, it wasn't surprising that Citi was the only traditional bank that showed up at Money20/20. There were dozens of Citi employees on the ground and leaders speaking across multiple panels. We love to see our partner thrive and to walk alongside them into this new era.
The fintech community noticed.
Fintech reporter Simon Taylor wrote his latest newsletter about partnering as a  competitive advantage and highlighted the partnership between Navan and Citi as a role model: 
"Navan is bringing fintech experience to Citi's existing card base. A Citi executive noted, 'Customers have been asking for this capability for some time.' Banks can't build quickly enough. But they can partner. 
The shift in business model at Navan creates aligned incentives with card-issuing banks. This increased the time to market for Citi and gave their customers an experience in line with the best expense management providers. Interchange isn't the only business model."
This shift became possible with the Navan Connect technology, which, as of November 2, is also available across Europe and the UK. With Navan Connect, European companies can now enjoy the benefits of the Navan Expense "No Expenses" experience in any European currency with Visa and Mastercard. Additionally, Navan is collaborating with 40 banks in Europe, including prominent names like Barclays, HSBC, Santander, and UniCredit.
The transatlantic expansion represents a significant step for Navan, allowing us to extend access to a world-class expense management solution on a global scale. Navan Connect's presence in Europe is a crucial part of realizing our vision of making travel and expense easy. 
Money20/20 was a success due to every conversation and connection made with Navan's peers and customers.
The best part? This is just the beginning!
Experience the magic of Navan. Sign up today.