In G2's Summer 2023 rankings, customers crowned Navan the preeminent travel solution in Europe and the undisputed champion across all software categories in which it competes.
For those keeping score, Navan took top honors across a field of 12+ players in four G2 scoring grids:
#1 in Travel and Expense Software
#1 in Travel Management Software
#1 in Expense Management Software
#1 in Spend Management Software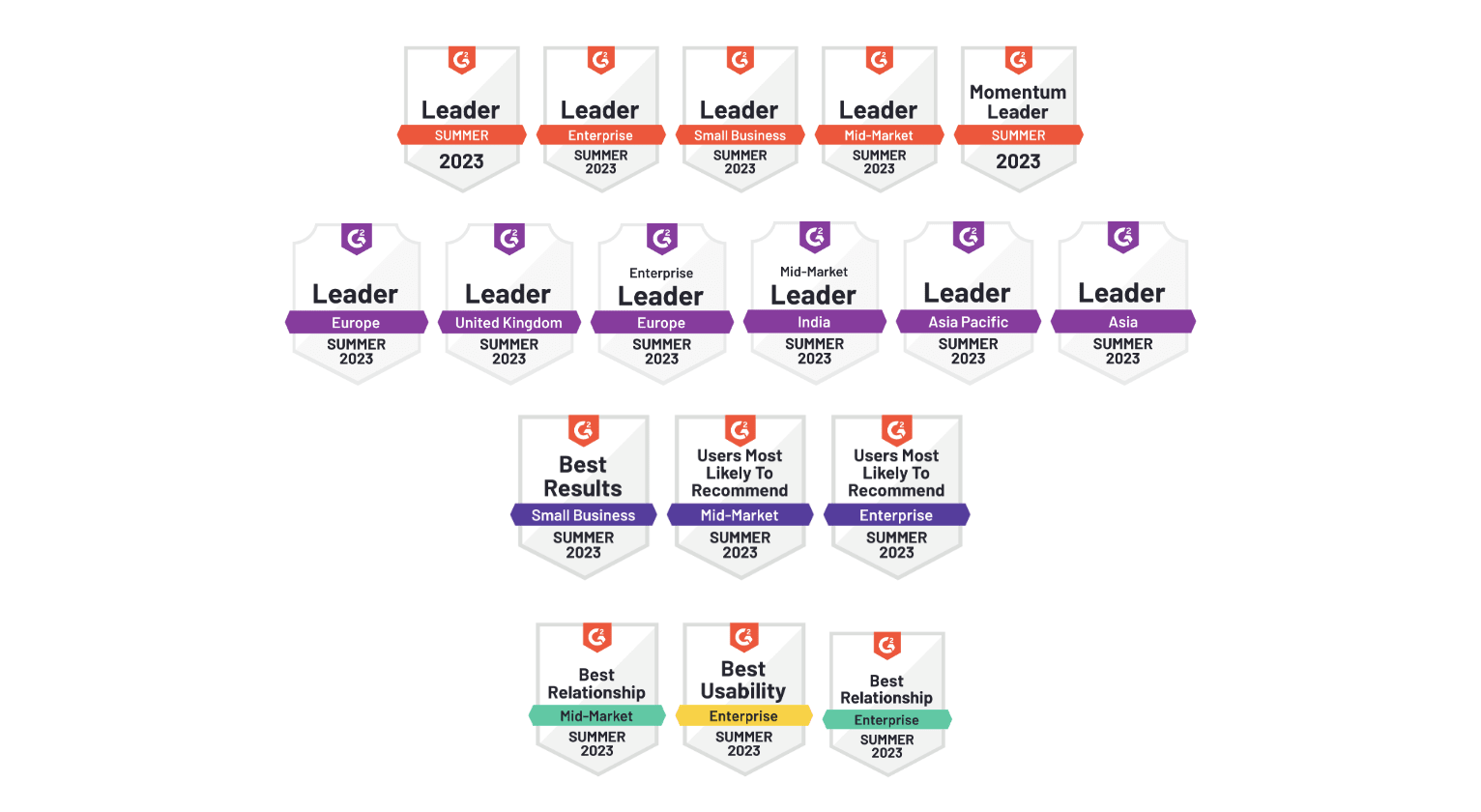 G2 is the world's leading business software review platform. Navan is included in multiple G2 categories because it's the only integrated, all-in-one travel, corporate card, and expense management super app. Real-time data insights and cost savings are achieved with the help of Navan's streamlined travel and automated expense solutions that combine online booking tools, proactive policy controls, and smart corporate cards.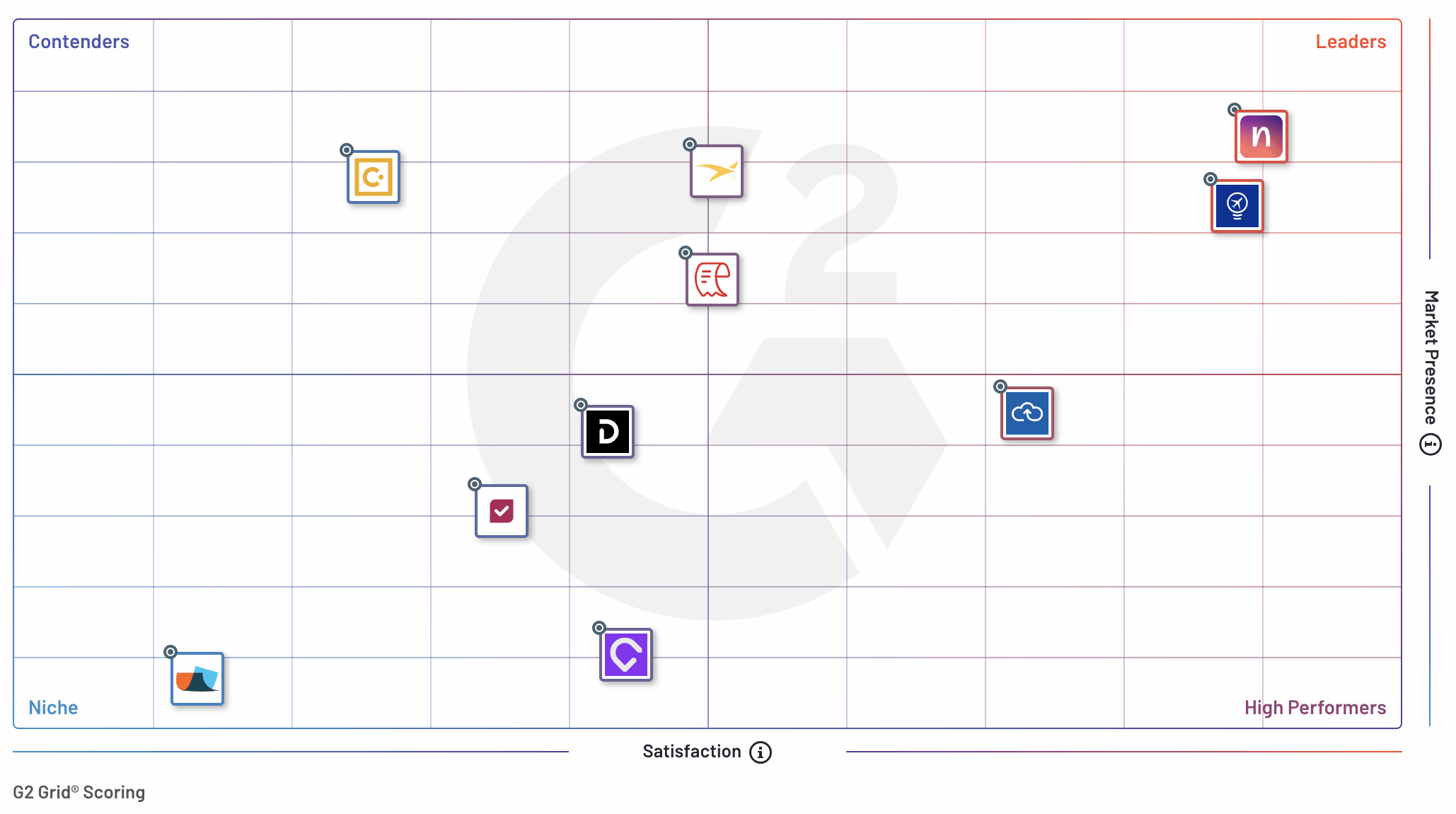 Above: Europe Grid® for Travel Management Software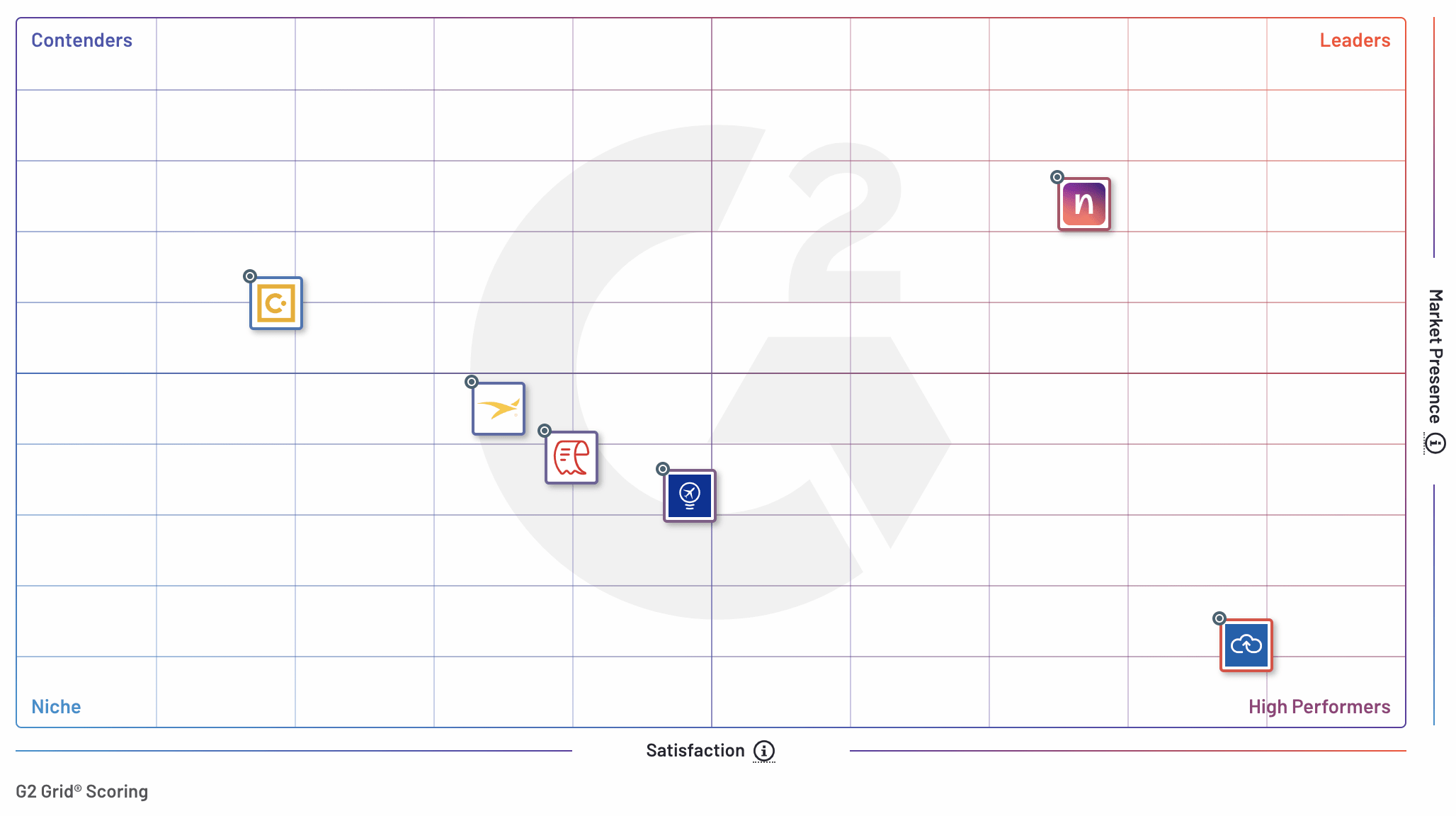 Above: United Kingdom Grid® for Travel Management Software
Software Leader in Europe and Asia
Navan clinched No. 1 rankings on the Europe and United Kingdom regional Grid Reports for travel management, solidifying the solution as a premier choice in EMEA. 
Navan was also ranked as a leader in regional grids for Asia, Asia Pacific, and India, a market that the company is poised to transform with the recent acquisition of Bengaluru-based Tripeur.
"The Navan Support team somehow works magic every time, on all three continents where I work and travel," said Rachel Bethany, a reviewer from a mid-market company on G2. 
Being recognized as the best in the business across multiple categories by G2 is a significant honor because G2 represents the democratic voice of real software users. G2 collects review data from end users and builds out its own proprietary scoring grids and metrics to compare software products side by side.
Navan consistently outranks the competition because the company puts the end user front and center. Teams benefit from a better employee experience and higher adoption rate than they can realize with legacy travel and expense solutions. High satisfaction ratings and a robust market presence help explain why organizations of every size across multiple continents choose Navan above all other competitors for their travel, spend, and expense needs.
No. 1 in Customer Satisfaction
Satisfaction scores were also high across all four categories, and Navan was rated No. 1 in satisfaction across the following categories:
#1 in Travel and Expense Software
#1 in Travel Management Software
#1 in Expense Management Software
#1 in Travel Management Software (Europe)
The software received a perfect satisfaction score (100/100) in the Expense Management Software category. This comes on the heels of the launch of Navan Connect, a game-changing technology that allows companies to link their existing corporate card and banking accounts to the software. 
"I no longer have to hold onto all my receipts and type up an expense report," said Emily O'Connor, founder and director of the Celtics Basketball Camp, in a review. "Everything is submitted and completed in a timely manner."
Navan also received overwhelming customer praise and a satisfaction score of 99 out of 100 in the Travel and Expense Management Software category. Users consistently placed Navan's T&E solutions above industry standards for ease of use, quality of support, ease of setup, ease of admin, and ease of doing business.
For global corporations and small businesses ready to experience high growth, the latest G2 rankings prove why Navan is the champion solution built to grow alongside companies of all sizes. 
To learn more about why users rank Navan so highly, download the G2 Spring 2023 Report today.