Navan HQ in Palo Alto, California, was buzzing with activity this summer. The company internship program, Navan Compass, brought seven interns from across the country together to work with our sales, engineering, and marketing teams for 12 weeks. Hear from our interns about their experiences below—but first, here's a little background on the program.
---
What is Navan Compass?
Navan Compass is a university internship program focused on engaging and developing the next generation of leaders. Throughout the program, interns have the opportunity to explore their passions, develop their skills, and find meaning in work with the support of the Navan team.
This 12-week internship program offers university students a chance to make an immediate impact through their projects, as well as opportunities to attend an Executive Lunch and Learn series, build their networks, and cultivate a community with fellow interns and colleagues at social and team-building events. Each intern is paired with a mentor and a manager to ensure a smooth, enjoyable journey.
Navan Compass Itinerary:
Do Meaningful Work: Navan interns have the opportunity to work on real projects and initiatives that contribute to solving real business outcomes.
Take Ownership: Navan interns are in the driver's seat; the company encourages them to take command and meet their full potential.
Learn from Leadership: Navan interns have direct exposure to learn from our leadership team through the Leadership Speaker Series program,
Give Back to the Community: Navan interns have the opportunity to give back to organizations of their choice through volunteering and community-building contributions.
Develop Your Professional Brand: Navan interns can work on building a strong network through social events, networking sessions, coffee chats, and more.
Be an Ambassador: Navan interns have the opportunity to spread the word about the company and to share their internship experience at their universities.
---
Meet the 2022 Interns: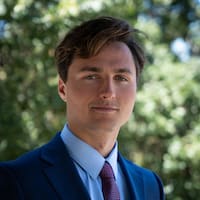 Jake Bullock
Major: Business Administration
University: Chapman University
Hometown: San Jose, CA
Title: Sales Development Intern
What advice would you give future interns coming to Navan?
"The best advice I can give the future Navan class of interns is to introduce yourself to all of the amazing people around you. Yes, this internship teaches you a lot, but what it cannot teach you is the sheer amount of connections you will make from getting to know all of the employees at this 2,200-person company. Because when you graduate and are looking for positions, these connections are what will help you find your next job, whether it's back at Navan or another amazing tech startup."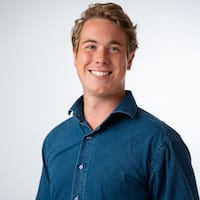 Jonah Fawcett-White
Major: Business Administration, entrepreneurship concentration
University: California Polytechnic State University
Hometown: Kirkland, WA
Title: Sales Development Intern
Why did you choose Navan over other companies?
"I choseNavan because it is a respected and well-known late-stage startup that has grown massively but has not even touched its full potential. I wanted to make a difference at a company that has fast growth and a fun, hard working culture. When deciding between this and other companies, the connections and knowledge I thought I would—and did—gain here trumped anything else I could have chosen. Coming here set me up for future success and will enable me to have a leg up on the tech sales field post-graduation."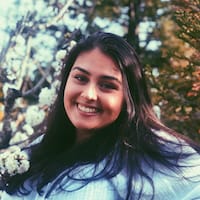 Ashni Giaimo
Major: Psychology
University: University of California, Berkeley
Hometown: Pleasanton, CA
Title: Field Marketing Intern
What is a fun memory you have from this summer during your internship?
"The second week of my internship we had our Traverse San Francisco conference. It was a really fun event and I got to spend a lot of time with my team, which was a blast! I had never been to a conference before and I really enjoyed learning about the logistical side of what happens the day of an event. Being able to go to SF with my team for two days was a great experience, and I had so much fun hanging out with them."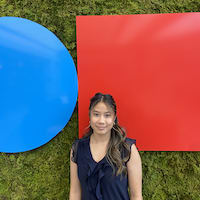 Charlene Ho
Major: Management Information Systems
University: San Jose State University
Hometown: San Ramon, CA
Title: Sales Development Intern
What has been your biggest learning during your internship at Navan?
"My biggest learning during my internship at Navan is the importance of perseverance. As an SDR here at Navan, there are so many obstacles that we have to face before getting a result, but there is always a way to overcome that obstacle. This role really opened my eyes to how tough sales can be, but also how rewarding it is when you see results. Results don't come easily, and I definitely wouldn't have been able to see the outcomes that I did if I just gave up after things got tough."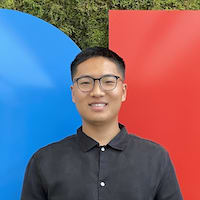 Calvin Kim
Major: International Business
University: University of California San Diego
Hometown: Northridge, CA
Title: Sales Development Intern
Has your internship helped clarify your career path?
"Yes. 100%. That being said, I'm not sure if any other SDR internship would have solidified my passion for sales lik eNavan has. Navan gave me the unique opportunity to call, email, and actually set meetings with prospects. After the first two weeks, the intern's day-to-day tasks have been identical to what SDRs do here at Navan. This internship has given me real-life SDR experience that many companies wouldn't be able to provide."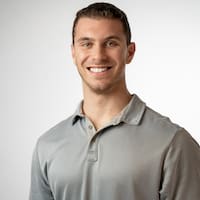 Ben Rapson
Major: Business Communications
University: Arizona State University
Hometown: Oakland, CA
Title: Sales Development Intern
What is a fun memory you have from this summer during your internship?
"Booking a sales meeting on my first day cold calling! I enjoyed the happy hours after work and meeting and connecting with everyone across the company. The sales bootcamp I went through during my onboarding helped me get up and running quickly."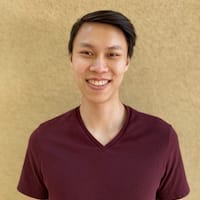 Daniel Tat
Major: Computer Science
University: Santa Clara University
Hometown: Milpitas, CA
Title: Software Engineer Intern
Was there anything unexpected during your internship?
"One thing that was unexpected was how quickly I was given tasks on the product. In other internships, I didn't really work on the primary product; my work was primarily on separate 'summer' projects. It was cool how I was able to come to Navan and contribute my work so quickly on the product in full."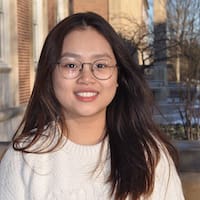 Khanh Tran
Major: Computer Science
University: Denison University
Hometown: Hanoi, Vietnam
Title: Back-End Engineer Intern
What has been your biggest learning during your internship at Navan?
"Don't be intimidated by what you don't know yet, because you can learn as you go! It's actually better that way, because then you get to put whatever you learned into practice right away, which results in a lower chance of you forgetting that new knowledge. I had an amazing mentor who guided me through the learning process and helped me build my skills from square one to being able to contribute to the product. I had also already graduated and was converted to a full-time employee mid-summer. I would be remiss not to mention that big win!"
---
Interested in an internship or job at Navan? New opportunities are posted to our careers page at navan.com/careers.