Since Navan's founding, the company has strived to disrupt an antiquated travel and expense industry while exceeding the needs of its ever-growing customer base. That's why it's so exciting to see Navan earning top honors for workplace culture and tech-forward solutions.
Workplace Awards: 
Publications and companies across the U.S. are awarding us top workplace statuses, showcasing Navan's excellence in workplace culture and outlook for continued growth.
Navan remains committed to cultivating a workplace that reflects the diversity of our customers while fostering leadership and innovation. These awards would be fruitless without the dedication of Navan employees across the globe.  
So, where did Navan excel? Below are a few workplace awards and recognitions the company received in the past 12 months. 
The San Francisco Bay Area Top Workplaces 2022:SF Chronicle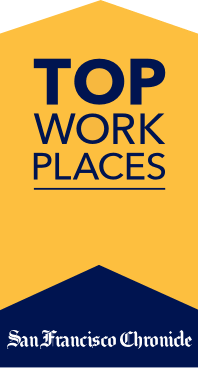 Best Company Outlook, Best Places to Work in the Bay Area, and Best Sales Team 2022:Comparably

Best Tech Startups in Palo Alto: The Tech Tribune 
Best Places to Work in Austin: Built In Austin 2022
2022 Tech Solutions Awards
Beyond workplace recognition, Navan was also recently awarded for innovative tech solutions in spend, travel, and expense management. 
In the past year, Navan introduced new features to make the traveler's journey smoother and finance leaders' lives easier. The company welcomed Auto-Itemization and VAT reporting, expanded software integrations, and ushered in new partnerships that widened Navan's reach and capabilities.
Below are the product awards and recognitions Navan has received within the last year:
Okta Business at Work Report 2022: Based on the number of customers, Navan ranks as the #2 fastest-growing app worldwide and the fastest-growing app in North America at 173% and attracted a 1647% surge in our unique users during 2021.
Okta anonymizes customer data from its' network of thousands of companies, applications, and IT infrastructure integrations, as well as millions of daily authentications and verifications from countries around the world. Its report surveys data anywhere from the number of users to the unique users of each app.
Forbes Fintech 50 List 2022: Navan is listed in the Forbes Fintech 50, which ranks the year's most innovative startups in personal finance, investing, payments, and crypto. For this award, Forbes examines companies "making a deep impact on consumers and businesses through innovation." In particular, companies growing more quickly than competitors, regularly releasing new products, or making significant strategic improvements.
Navan Named to Forbes Cloud 100 for Third Straight Year: Navan has been named to the Forbes 2021 Cloud 100, the definitive ranking of the top 100 private cloud companies in the world, published by Forbes in partnership with Bessemer Venture Partners and Salesforce Ventures. Navan is the only travel and spend management company to make the list.
Navan Wins Skift Idea Awards for Business Travel & Work: Skift IDEA Awards has become the travel industry's most coveted achievement for excellence in design, creativity and innovation. The awards honor inspiring, purpose-driven work from brands, agencies, and technology companies defining the future of travel. IDEA Award winners are a beacon for where the industry is heading.
G2 Summer Report 2022: G2 again ranked Navan #1 in Satisfaction across Spend, Expense, Travel, and Travel & Expense Management software. It also took the overall #1 ranking in software for Spend Management as well as Travel Management. It's an important honor as G2 is a third-party tool that independently assesses the quality of a product. It collects feedback from verified users and provides independent scores on how customers feel about the platforms they use.
Big Plans Ahead: 
By now you're probably thinking, "Wow, Navan, that's a lot of awards!" This is just the beginning:  Year after year, Navan will never stop trying to outdo itself. The company celebrated turning seven years old this year, and it has big plans on the horizon, including continued global growth for our solutions, customers, and potential new Navan hires. 
There is a lot to be excited about as travel returns. Navan is seeing travel bookings up 450% from last year, and the expense management solution experienced 10x growth during that same time. All in, it is only going to get more exciting to be a part of the work Navan is doing for customers worldwide. 
Looking to strap yourself to the Navan rocket? Learn more about what it looks like to work here at Navan on our culture blog and be a part of the company building the No. 1 global travel, corporate card, and expense management solution.
Check out open roles today at Navan.com/careers.