It's not uncommon for talented employees at any company to seek out new opportunities elsewhere. But the story becomes more interesting when those employees return. 
At Navan, we're seeing an increasing number of these "boomerang" employees who come back with novel experiences, new perspectives, and even more conviction around Navan's mission and values.
What makes Navan such a desirable destination for top talent? Is it our groundbreaking products, vast market potential, or unparalleled growth opportunities? 
While all these factors play a significant role, the key is our culture — one that is collaborative, supportive, and truly values its people. At Navan, challenge meets camaraderie, ambition meets mentorship, and innovation meets genuine care.
Here are the stories of five employees that showcase this trend.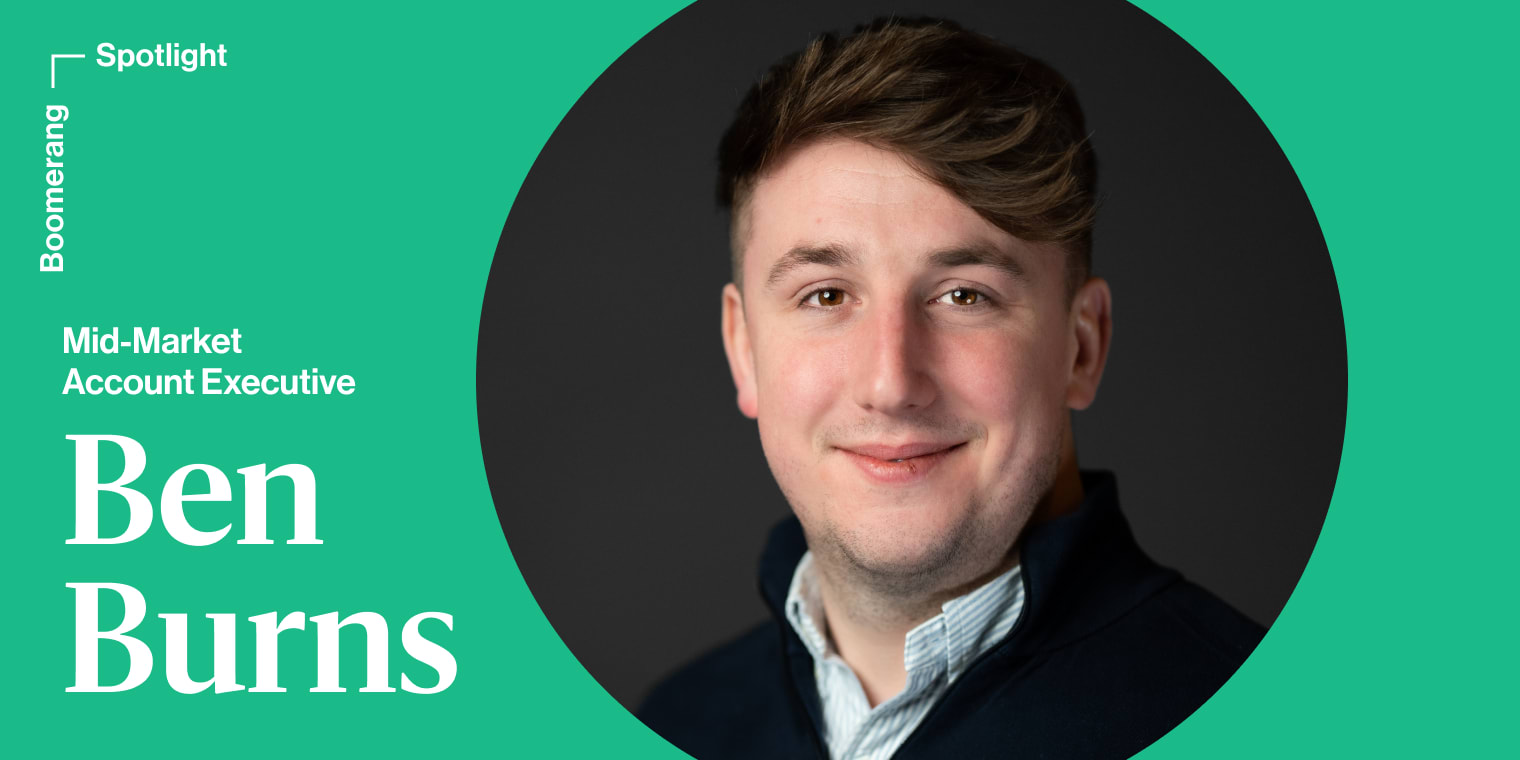 Rahul Popuri, a seasoned engineer, initially joined Navan in July 2018 and played a significant role in building out the hotel product before hearing about the creation of a team to run Navan Expense (then known as TripActions Liquid) in May 2019. 
Rahul transitioned to become the second backend engineer on this new expense team and found himself at the forefront of innovation. His passion for building and iterating quickly became a driving force within the group.
Then, in June 2022, after four years with Navan, Rahul decided to explore new horizons. He accepted a role with another company, where he experienced a different work culture and workflow. 
Despite the change, Rahul maintained strong connections with his former colleagues, often dropping by the Navan office for board game meetups. 
"My teammates are not just coworkers but friends, which creates a distinct sense of belonging," said Rahul.
So Rahul decided to return to Navan. The move was driven by a convergence of factors, from the pace of work to the unique culture that sets Navan apart.
Rahul rejoined in March 2023 and found that, despite the Expense team's growth, the essence of Navan remained unchanged. The flat organizational structure and direct communication channels give him a sense of ownership and influence over the product. 
"The team has grown significantly, but we're shipping product updates equally fast. We're committed to a rapid feedback loop based on customer feedback," he said.
Rahul has returned with insights gained during his time away. He values the culture of swift iteration but has introduced a subtle shift toward more documentation. 
Having been promoted twice in four years, Rahul encourages those considering joining the Navan engineering team to embrace the challenges with the right mindset. His journey is a testament to the culture of continuous learning, adaptability, and the unique bonds formed within the Navan community.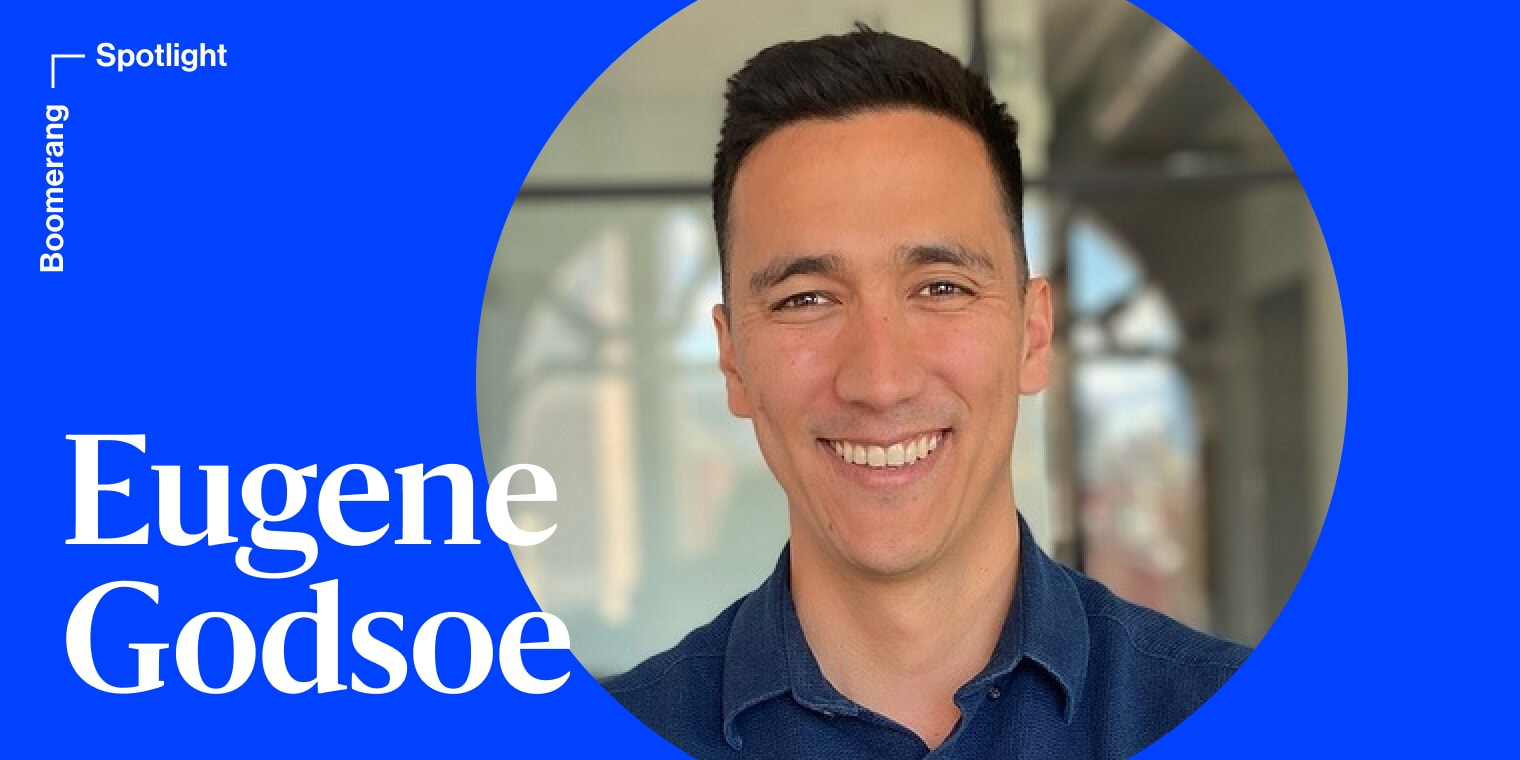 Eugene Godsoe is building a storied sales career at Navan, where he currently serves as the Senior Director of Mid-Market Sales at Navan's Austin office. But his journey has had its stops and starts.
He initially spent three years at Navan and was instrumental in establishing and expanding the New York office, transforming a nascent team into a thriving group of more than 120 professionals. He excelled during his first tenure, moving from mid-market account executive to director of enterprise sales. 
Eugene left briefly in 2021 to take on an exciting opportunity as the director of growth at Bowery Capital, his first role in the venture capital world.
There, he worked closely with the budding sales teams of various tech startups, imparting his accumulated sales wisdom. This role gave him a panoramic view of diverse leadership styles, products, and industries. He gained knowledge and experience on the frontlines of 20-plus portfolio companies, and the experience made him a more decisive leader and seller.
What drew Eugene back to Navan in June 2022 was more than just professional growth; it was the company's vibrant culture. 
"I'm excited to wake up and come and tackle challenges with my colleagues," said Eugene. "Whatever the task, Navan is a place where I'm confident in the people around me — that we will figure it out together."
Eugene is an ambitious leader and feels he has opportunities at Navan that are almost impossible to come by anywhere else. He is excited to learn as he grows and educates a new generation of salespeople. He encourages anyone joining Navan or any high-growth startup to recognize that it can be a roller coaster but to enjoy the wins and learn from the challenges.
His conviction in Navan's potential is unwavering: "We're poised to dominate a market larger than the likes of Oracle or Salesforce," he said. "The prospect of our growth over the next 30 years exhilarates me. We survived and even thrived through a really tough time during COVID-19, which has only made us stronger. Couple that with a product that outshines competitors twentyfold, and it's clear why I returned. Everything that made Navan great when I joined in 2018 remains true today."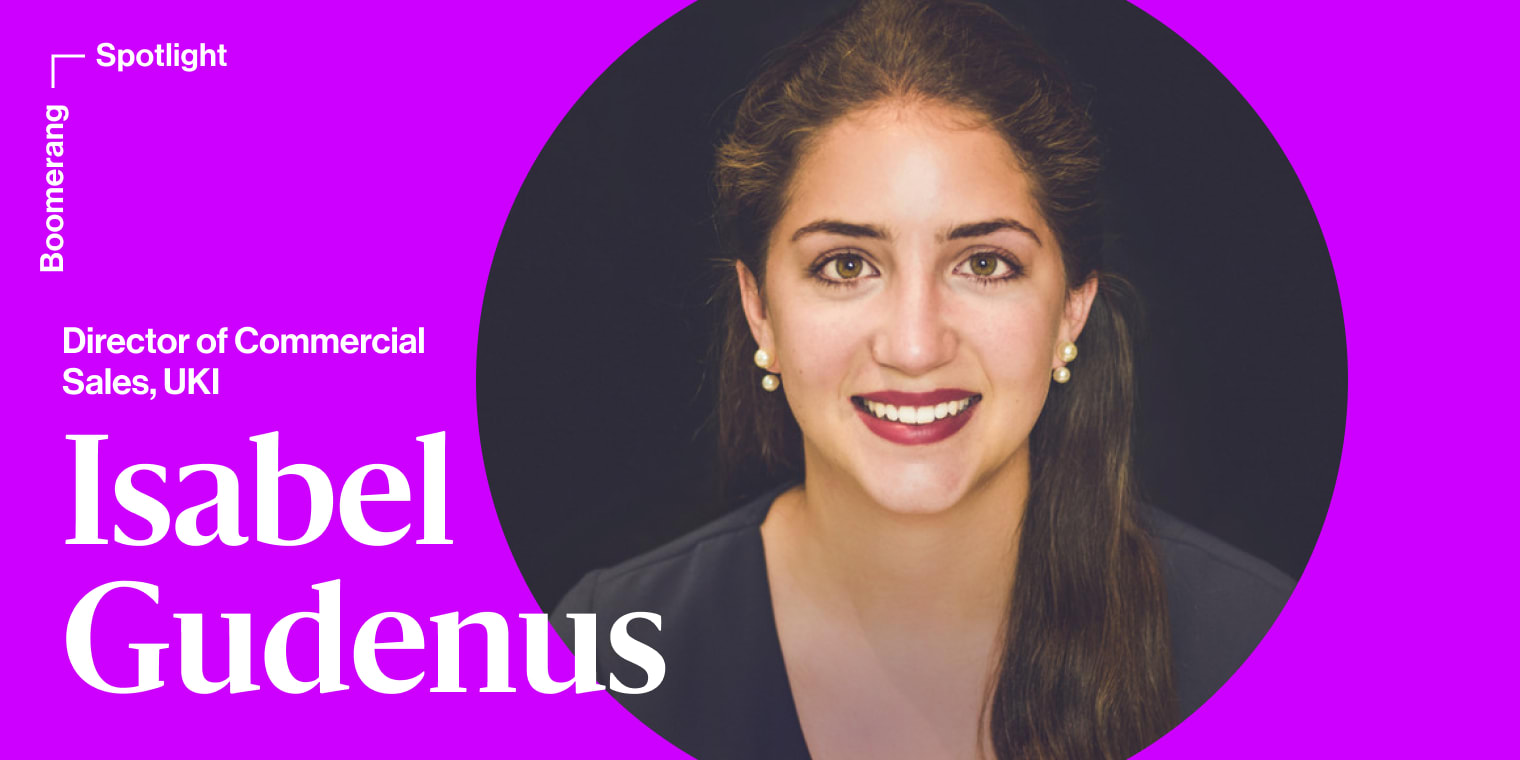 Carina Brasil da Cunha is a force. She originally joined Navan in June 2018 and was one of the founding members of the London office. Her responsibilities quickly grew, as her leadership style — results-oriented yet empathetic — propelled her forward. 
During her tenure, she transitioned from a customer success manager to a role overseeing a senior team as the head of enterprise customer success EMEA. This team was instrumental in setting the standards for positive business outcomes for Navan's most strategic global customers headquartered in Europe.
After guiding Navan's most important clients throughout the challenges of the pandemic for more than 18 months, she was ready to try her hand at something else. She stepped away from Navan in October 2021 after more than three years at the company. 
She moved to Dubai and led customer success at Pento — a payroll software startup — for nine months before making a long-desired jump into entrepreneurship. She founded ScaleUp Notion to provide bespoke customer success and business operations consulting services by leveraging Notion and no-code automation tools to design systems and processes that helped companies streamline their operations.
But the call of Navan was irresistible. When CEO Ariel Cohen approached her about a potential return, Carina realized the depth of her longing for collaborative teamwork.
"Being a solopreneur taught me a lot, but there's a unique magic in the collective effort toward scaling a business," said Carina. "Working solo has its merits, but journeying toward a common goal with a team of smart and motivated individuals is profoundly fulfilling."
By September 2023, Carina was again an integral part of Navan as the director of customer success UK. 
"Returning to Navan feels like a homecoming," she said. "I've ventured out and gathered insights, but there's an undeniable purpose in being back and leveraging those experiences to continue propelling Navan's growth."
Her stint as an entrepreneur and her seasoned leadership experiences undoubtedly bring a fresh perspective and depth to Navan's growth journey.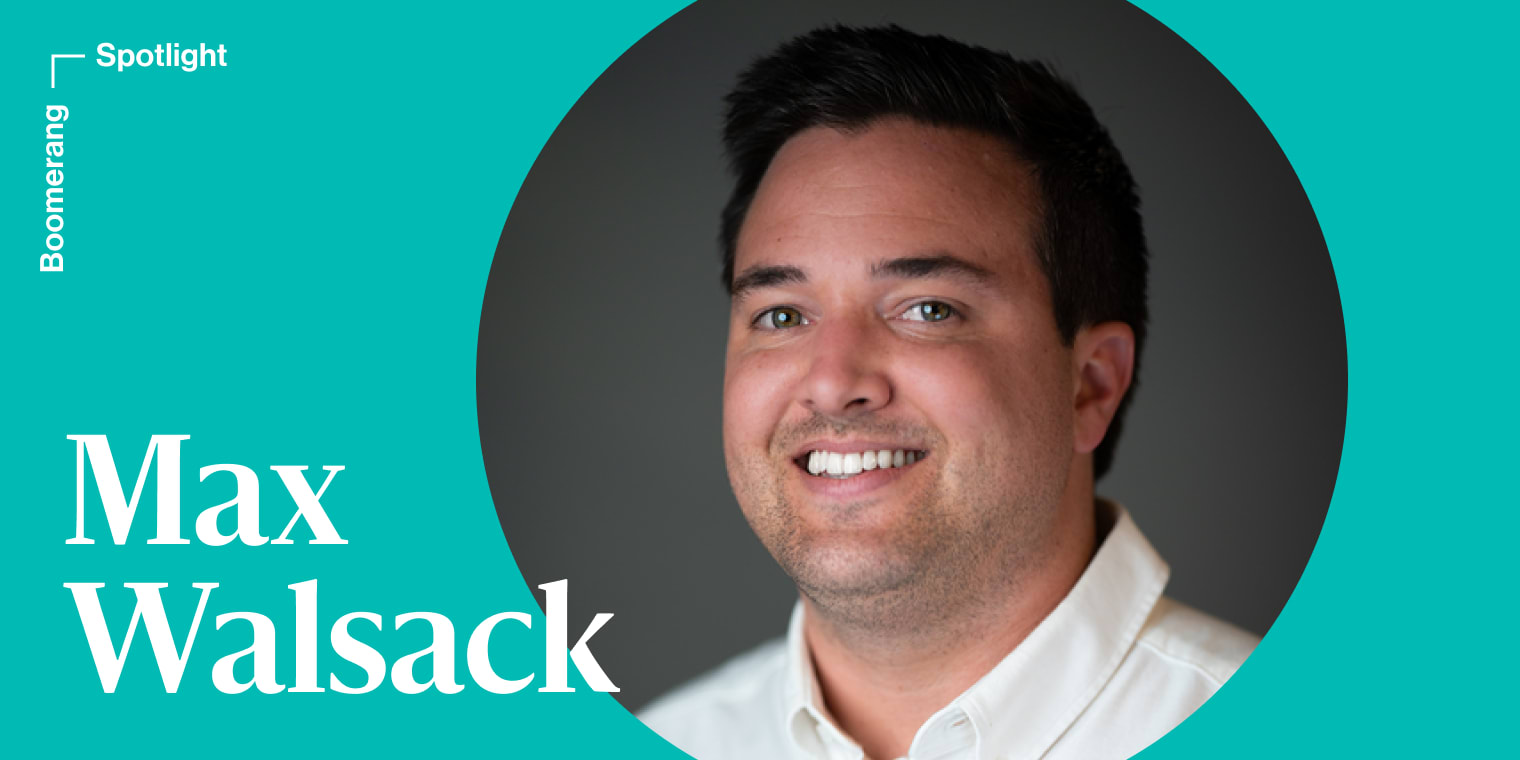 Max Walsack today serves as a mid-market account executive for Navan Expense — the product that drew him back to the company.
Max originally joined Navan, then known as TripActions, in November 2018 as a commercial account executive and played a crucial role in developing new business from the New York office for two years. 
Hearing whispers about the upcoming expense product, known as TripActions Liquid, Max's enthusiasm was palpable. He foresaw the impending success story — a fine-tuned product strategy combined with a vast potential market in payments — and it was an enticing proposition for any visionary salesperson. Max had started his sales career at another innovative T&E SaaS business prior to joining to Navan, which gave him insight into the massive value that Navan Expense would bring to the market.
Still, Max made the difficult decision to leave Navan in September 2020. He had loved the camaraderie and dynamic energy of Navan's New York office, and the transition to remote work during the pandemic was a stark contrast to the lively office environment.
Max pivoted into a role as a sales development manager for a leading SaaS data protection platform closer to home, where he could make his way into the office a few days a week, even during some of the strictest days of lockdown. 
But he never stopped believing in Navan and was eager to return to his teammates. He always felt his journey with Navan wasn't quite over, and it was a matter of when, not if, he would return. The public announcement of the Navan Expense product rekindled his eagerness to reunite with his cherished team. 
By May 2023, Max's resolve was unwavering. "Navan's innovation and team spirit are unparalleled," he said. "I knew I had to be a part of this next chapter."
He reached out to his colleagues and expressed his desire to sell Navan Expense and return to the New York office with the team he missed so much. Today, the New York office is filled with sellers again, and Max works there multiple times a week.
"The journey with Navan is not just about selling; it's about believing in a product, a team, and a vision," said Max. "Today, when I walk into our New York office, I feel at home and fortunate to be selling a product that I believe in with the best team in tech."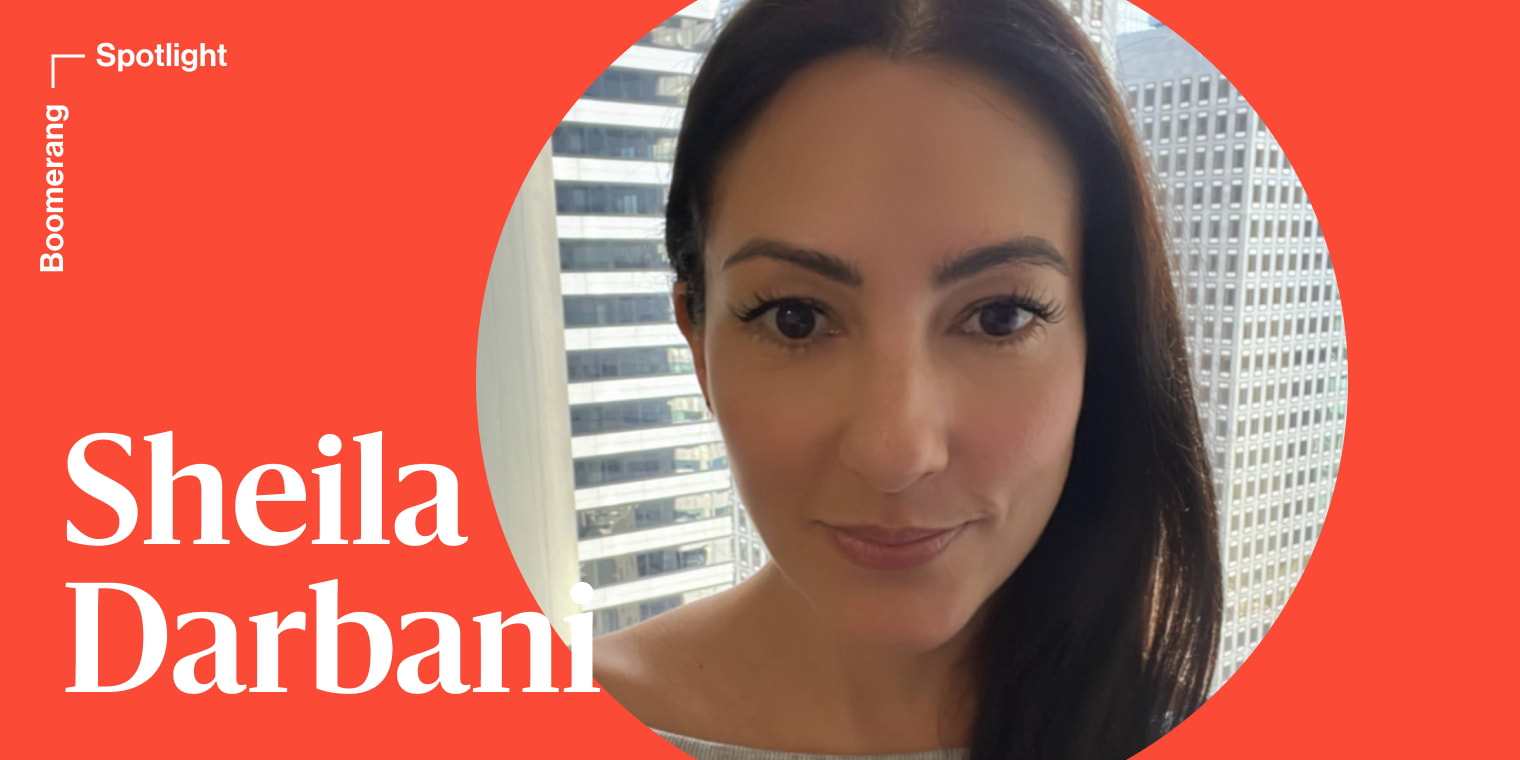 Sheila Darbani, the epitome of perseverance and leadership, is continually redefining her journey with Navan. As the current vice president of commercial sales, Sheila's dedication to the brand and her commitment to excellence is evident.
She started her journey with Navan in August 2018 as a regional director of mid-market sales, where her passion for team-building and leadership was evident. Navan's culture deeply resonated with her, and she thrived in an environment that supported her and her team. Having previously held sales leadership roles at another high-growth Silicon Valley startup, Sheila recognized Navan's unique spark and potential.
However, in November 2020, she accepted the opportunity to become a sales director at Outreach, a leading sales engagement platform.
Still, Navan's allure was undeniable. When sales leadership reached out with an offer to return in May 2022, Sheila knew it was time. She longed for Navan's vibrant team culture, exhilarating growth, and innovative product that had initially drawn her to the company.
"Rejoining Navan was like reuniting with an old friend," said Sheila. "There's an unmatched camaraderie here, a spirit of collective growth. It feels right to be back." 
It's been just over a year since her return, and Sheila's impact has been monumental. She rapidly ascended from the director of commercial sales west to her current role as VP of commercial sales — a testament to her leadership, skills, and dedication.
"The attraction of Navan isn't just its stellar product, but the people who stand behind it," said Sheila. "After meeting with [Navan CRO] Grant McGrail, I realized how much I had missed the energy, the team, and the culture. It was an easy 'yes'."
Why the Best Keep Coming Back
For prospective employees, these stories offer a valuable insight: Navan is more than a workplace. Here, you won't be just another cog in the machine but a valued member of our thriving community, where the sky's the limit. 
If you're passionate about making an impact, are hungry for growth, and value a strong, supportive culture, explore the open roles at Navan around the world today.