Team travel increased 73% month-over-month in the summer of 2022, according to Navan data, and teams are excited to reunite. When it comes to business travel for groups (defined officially as travel for ten or more people), the energy and expectations are high, and historically, so have been the barriers to entry for organizing a group trip. 
Group travel gives companies purchasing power, with the opportunity for better rates and rules than individual travelers. But there are also challenges in booking business travel group rates that even experienced travel managers can overlook.
Knowing which to discuss with a hotel team can lead to savings and a better experience for group bookings. Corporate groups can also save money on group fares and get perks like more flexible check-in and check-out terms, room and seat upgrades, and discounted meeting space. 
This article highlights the two ways in which companies can book group trips through Navan: one through self-serve technology and the other with a high-touch VIP team.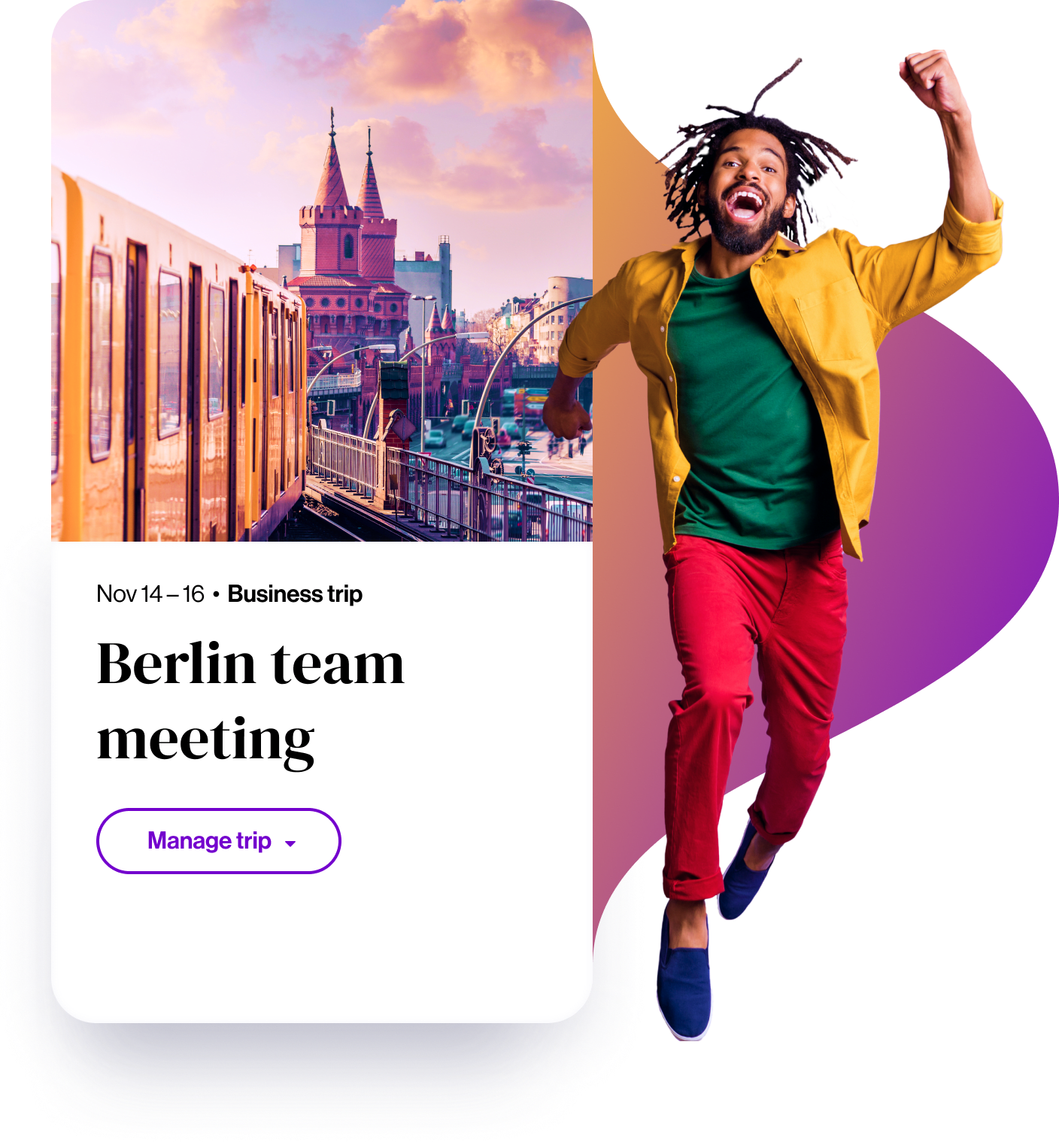 Harnessing the Knowledge of the Navan Team
The meetings team at Navan helps customers source, book, and manage group reservations. Made up of industry veterans with 10-plus years of experience navigating group bookings, they've done the work and have a breadth of existing relationships around the globe. They know the specific questions to ask, the exact type of properties to source for a group, and what it means to go beyond rate negotiation. 
"Anyone can call the hotel and ask for a group rate, but they're not necessarily getting the right information without knowing the right questions to ask," explained Matt Irwin, Navan's Head of Client Engagement.
Most group booking managers know they can call the hotel and ask for a discount, but they're not always aware of which concessions or conditions of carriage to ask for and which payment terms to push back on. They're not well-versed in limiting the group's financial exposure and credit card risk or structuring the contract to preserve the guest experience. The knowledgeable team at Navan sources and negotiates on behalf of its customers and becomes the single source of information for group bookings.
For hotels, a dedicated team identifies and sends RFPs to three hotels in the company's destination based on the time of booking, group size, contingency plans, and conditions of carriage. There's a manager on call in the weeks leading up to the group trip and throughout the travel period — from the departure date until everyone's arrival home — to resolve any unexpected issues immediately.
Following the rise of team travel and the acquisition of Reed & Mackay, Navan introduced a more intuitive, self-serve tool in June 2021 to manage most use cases so that the experienced team could focus on the most nuanced and difficult cases.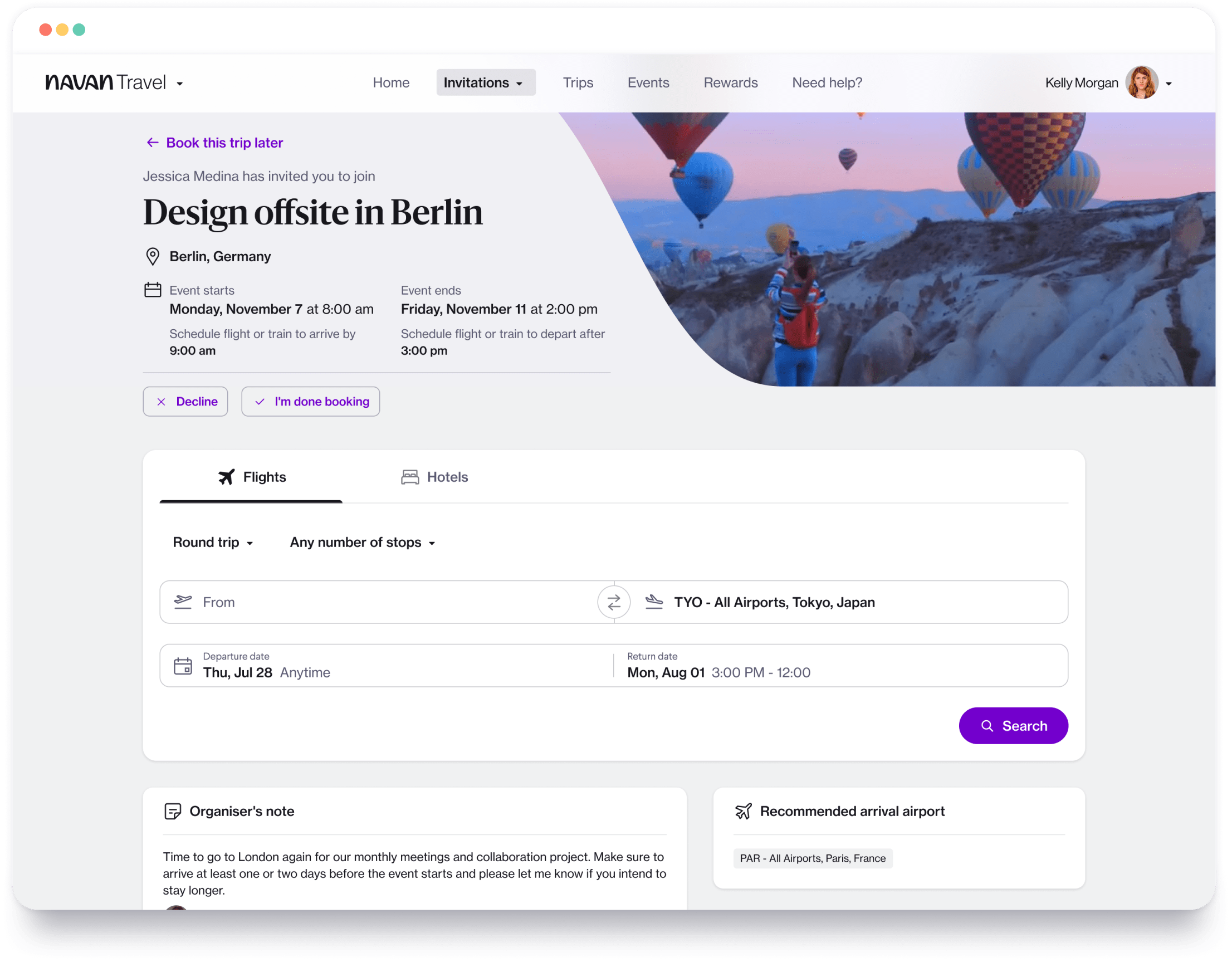 The Most Innovative Tool for Group Bookings
The Navan Team Travel tool helps facilitators, travel planners, and executive teams organize offsites for corporate groups. Replacing a traditional travel agency, this intuitive group booking platform considers a group trip's unique travel needs, making it easier to search airfares, align travel dates, and protect personal data for large group travel. The Team Travel tool streamlines the processes for group reservations and makes it easier to fix unexpected deviations from the schedule while still treating every team member like a VIP traveler. 24/7/365 travel agent support is also provided for each individual booking.
This advanced group booking technology can create and customize events for a group size of up to 50 employees, estimate travel budgets for individual and group tickets, empower travelers with a self-serve booking experience, and even invite out-of-company guests to book through the portal.
When a human touch is needed in booking group travel, Navan developed the enhanced Meetings and Events Suite, which pairs Navan's Team Travel product with Reed & Mackay's award-winning Meetings and Events (M&E) services. Organizers can access a dedicated event team, dynamic budget management, hotel room blocks, conference rooms at a group rate, special group travel experts, and 24-hour on-site assistance for proactive, real-time support. Some people prefer calling a phone number to open a new window in the browser.
With Navan data showing a nearly 6x year-over-year increase in business travel bookings between fall 2021 and fall 2022, it's clear that companies are ready to get back on the road — and team travel tools can help them do it efficiently and enjoyably.