The rumors are true: New Distribution Capability (NDC) is set to redefine and modernize the airline industry. But what is New Distribution Capability, and how exactly will it affect travel managers, consumers, and the travel industry as a whole?
In this article, we'll chart the history of airline distribution channels, define and decode NDCs, and explore how this paradigm shift could revolutionize air travel.
---
Airline Distribution Channel Timeline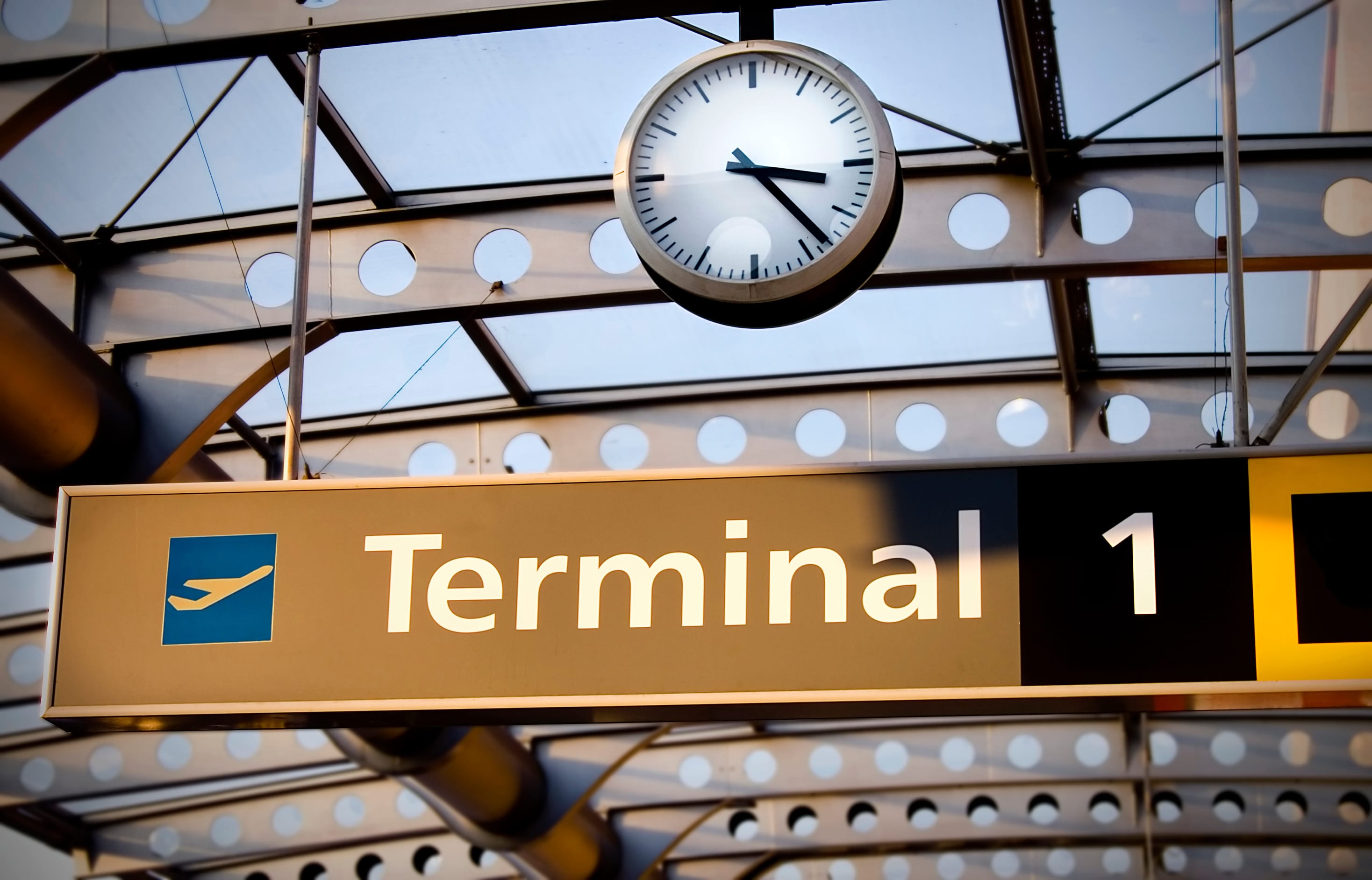 To understand the emergence and importance of NDCs, we must first acknowledge how and why the change in airline retailing has occurred.
Below is a brief timeline that tracks how airlines shifted their distribution methods over the years.
1950s–60s: Manual Systems Era
Airlines and travel agents relied on manual systems and paper cards for reservations, which was a work-intensive and inefficient process.
1960s–70s: Computer Reservation Systems Era
The first computer reservation systems (CRSs) like SABRE were introduced, enabling travel agents to access flight information and make bookings electronically. Still, each airline had its own CRS, and booking flights remained time-consuming.
1980s–90s: Global Distribution Systems Era
The U.S. government deregulated the airline industry and Global Distribution Systems (GDSs) emerged. Multiple airline inventories were integrated into a single platform, revolutionizing how travel agencies operated.
1990s–2010s: Online Travel Agencies Era
The advent of the Internet completely transformed airline distribution and travel merchandising. Consumers could now book flights directly through airline websites or via online travel agencies (OTAs) like Travelocity and Expedia. 
2010s–Present: New Distribution Capability Era
The airline industry introduced New Distribution Capability (NDC), a technology that streamlined the sharing of detailed flight information, personalized offers, and ancillary services directly with travelers through websites and apps.
---
New Distribution Capability Explained
When you book a flight online, airlines use a special system to show you flight options. NDC is an improved version of this system. It helps airlines and websites communicate better.
With NDC, airlines can share more details about flights and ancillary offerings directly to travel agents, aggregators, and third-party platforms. The technology also lets airlines change prices based on factors like availability and channel that information to the consumer in real time.
New Distribution Capability Defined
New Distribution Capability (NDC) is a travel industry standard that aims to enhance communication and data exchange between airlines and airfare sellers, allowing for more personalized and dynamic airfare and ancillary service offerings.
---
NDC: Frequently Asked Questions
Who developed the New Distribution Capability standards?
The International Air Transport Association (IATA) developed the new XML-based communications standard to help airlines bring rich content and ancillaries directly to online travel agencies (OTAs), corporate travel management companies (TMCs), and other flight resellers through a set of travel APIs (Application Programming Interfaces).
What's the purpose of New Distribution Capability?
The NDC initiative aims to provide a standardized framework that empowers airlines to present tailored offers, ancillary services, and pricing options in real time. It fosters more efficient and customer-centric interactions while allowing airlines to achieve product differentiation in a competitive marketplace.
NDC's goal is to address some of the limitations and complexities of the traditional airline distribution system, which primarily relies on outdated systems and protocols to distribute fares, availability, and related services to travel agents and online travel agencies.
NDC introduces a more flexible and dynamic approach to distributing rich content, a term used to describe all the information airlines provide about their products and services. NDC also enhances the capability of communications between airlines and travel agents and is open to any third party, intermediary, or IT providers.
What's the difference between Global Distribution Systems and NDC Capabilities?
Global Distribution Systems (GDSs) act as a bridge between travel agents and airlines. As a reservation platform, a GDS allows agents to manage ticket bookings, modifications, and cancellations. They can also make hotel and car reservations via GDS.
The GDS is a funnel through which NDCs can be deployed. Many online booking tools (OBTs) and corporate travel management companies are waiting for the GDS to build NDC connections instead of actively investing outside the GDS.
---
How NDCs Work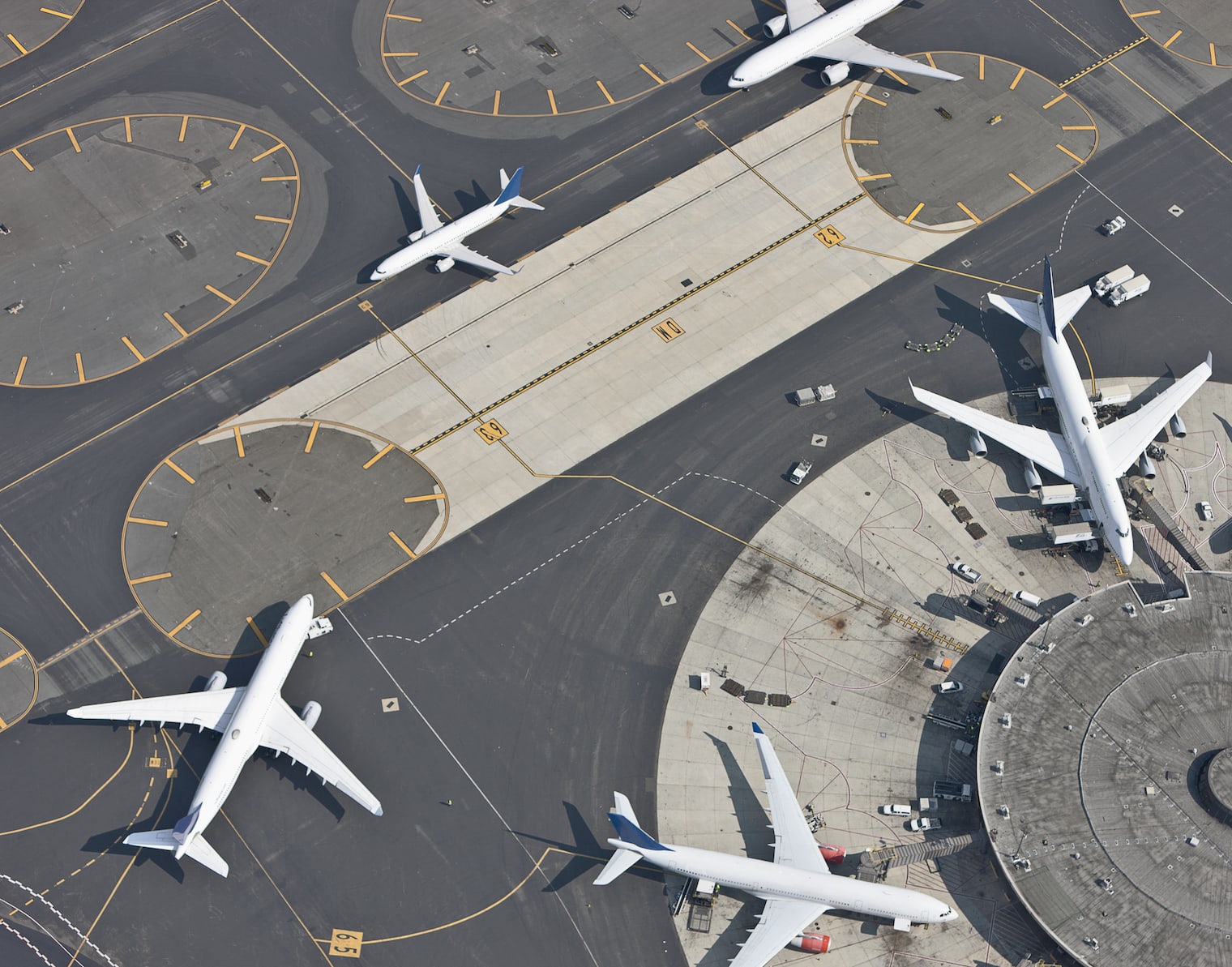 Step 1: Implementation and Integration
Airlines adopt the NDC standard into their systems, then update their offerings, fares, and ancillary services to adhere to the NDC format.
Step 2: API Connectivity
Distribution channels such as travel agencies and aggregators integrate NDC APIs into their systems and establish a direct connection with airlines' NDC-enabled systems.
Step 3: Search Inquiry
A consumer initiates a flight search through a distribution channel's user interface, indicating travel preferences, dates, and destinations.
Step 4: Real-Time Query and Personalized Offer
The distribution channel sends a real-time query to the airline's NDC API, which processes the request and generates a personalized offer based on the consumer's input. This offer includes various fare options, seat choices, and additional services tailored to the traveler's profile.
Step 5: Booking and Confirmation
The traveler selects their preferred options from the personalized offer, and the distribution channel sends a booking request to the airline's NDC bookings system. The airline confirms the booking, issues an electronic ticket, and shares the booking details with both the traveler and the distribution channel for itinerary management and post-booking services.
---
Benefits of NDC
NDC transforms the travel distribution landscape by enhancing content, personalization, and efficiency, resulting in improved customer experiences and more robust partnerships across the travel industry.
Some benefits of NDC include:
Richer Content. NDC enables airlines to present their offerings with more detailed descriptions, as well as more images, videos, and other multimedia elements.
Personalization. With NDC, airlines can tailor offers to individual travelers based on their preferences, travel history, and loyalty status.
Real-Time Updates. NDC gives airlines more flexibility to update their flight availability, pricing, and ancillary services in real time.
Ancillary Sales. Airlines can directly promote and sell ancillary services such as seat upgrades, baggage allowances, and lounge access to travelers.
Avoiding GDS Surcharges. Travel managers can avoid the additional fees or surcharges added by airlines to any bookings made via the GDS, resulting in cost savings and more control over travel arrangements.
Sparking Travel Tech Innovation
NDC encourages innovation in the travel industry, as it opens the door for developers and technology companies to create new applications, tools, and platforms that enhance the travel experience.
---
Challenges of NDC
The adoption of the NDC standard in the travel industry has brought about various challenges that airlines, travel agencies, technology service providers, and other stakeholders must navigate.
These challenges stem from both technical and business aspects and have contributed to the gradual and sometimes uneven adoption of NDC.
Some challenges of NDC include:
Legacy Systems and Processes. Many airlines, booking tools, and travel management companies (TMCs) operate on legacy systems not designed with NDC in mind. Retrofitting the functionality of these systems to support NDC can be time-consuming and costly.
Technical Integration Complexity. Airlines and distribution partners may need to modify their existing systems to accommodate the new NDC standard. This can be a complex and resource-intensive process, as it involves updating technology infrastructure, integrating NDC APIs, and ensuring compatibility between various systems.
Education and Training. Training and educating travel agents, airline staff, and technology service providers about the benefits, functionalities, features, and technical intricacies of NDC can be challenging.
Slow to Adapt
The complex process of achieving consensus and collaboration among airlines, distribution partners, technology providers, and regulatory bodies can slow the overall progress of NDC implementation. Industry stakeholders need to adapt and seize the opportunities presented by NDC to remain competitive and meet evolving traveler demands.
---
Effects of NDC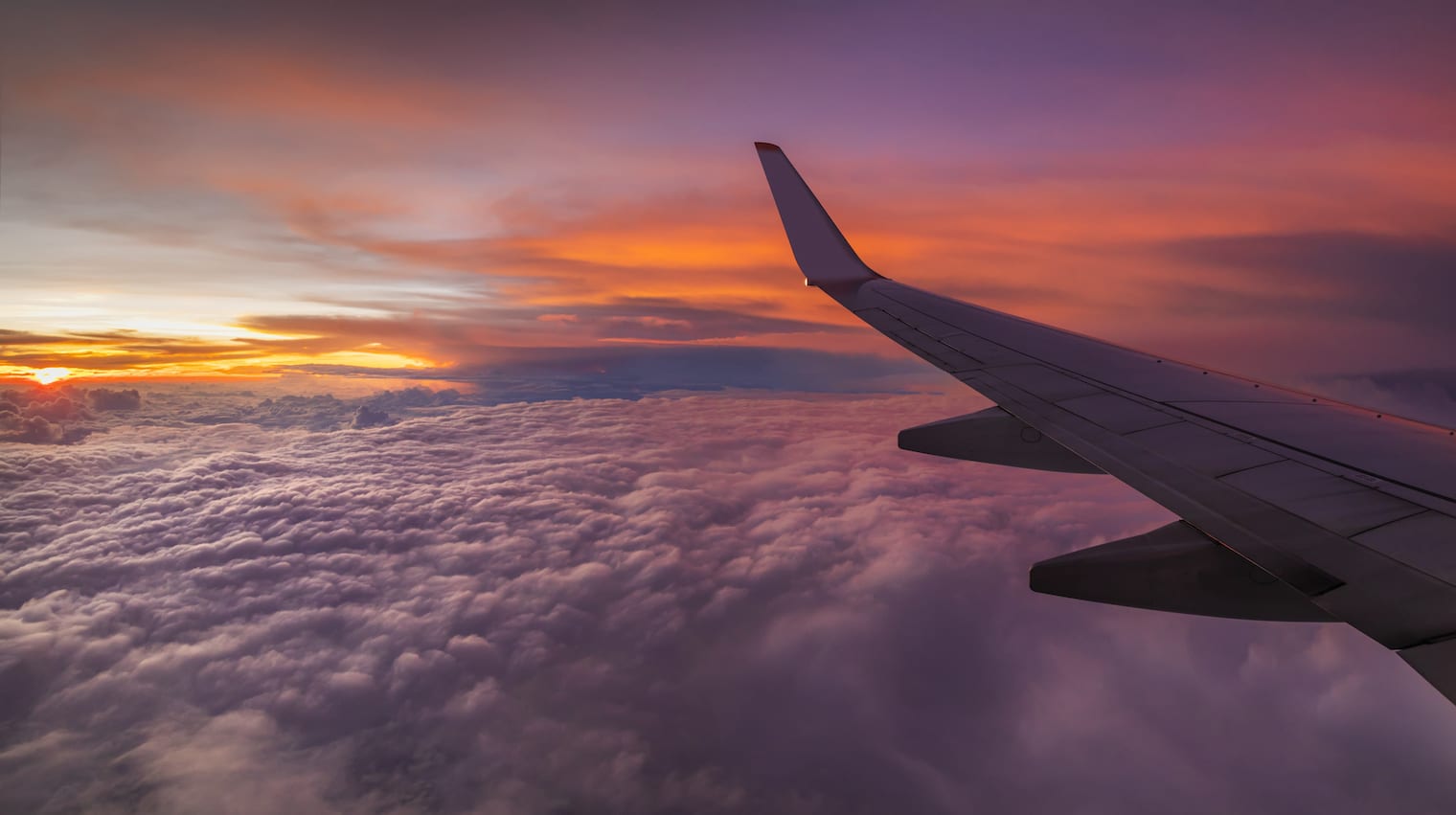 New Distribution Capability (NDC) is set to have a transformative effect on the travel industry. It will influence various aspects of how airlines, travel agencies, and travelers interact and engage.
Effects on the Travel Industry
Widespread NDC adoption across the industry is necessary for the new standard to reach its full potential. But NDC's multifaceted impact on the travel industry will include: 
Competitive Pricing. NDC enables airlines to offer a broader range of fare options, including dynamic pricing and unbundled fares. Travel sellers can access real-time fare information to find the best deals for their customers.
Improved Customer Experience. The personalized offers and seamless booking process facilitated by NDC contribute to an improved overall customer experience. Travelers can find and book exactly what they need.
Leveling the Playing Field: NDC opens opportunities for smaller airlines, low-cost carriers, and regional operators by enabling them to showcase their unique offerings and reach a wider audience. In this way, they can better compete with larger carriers. This.
Effects on Travel Managers
NDC technology facilitates the exchange of comprehensive traveler data and enables direct communication between airlines and distribution channels. By comprehending this interplay, travel managers can leverage NDC to their advantage through the following factors:
Wider Range of Travel Options. As airlines remove their content from traditional GDSs, leakage can occur if a platform doesn't offer the content travelers seek. 
Better Rates and Transparency. NDC pricing is often much more favorable than traditional GDS pricing because it offers more flexibility to airlines. Seeing detailed fare breakdowns empowers travel managers to make choices aligned with company policies and traveler needs.
Bypass GDS Surcharges. Many airlines add fixed surcharges to everything booked via the GDS. Those can be bypassed with NDC.
Effects on Travelers
NDC brings a higher level of personalization, flexibility, and efficiency to leisure and business travelers by enhancing their travel experiences and providing more choices that better suit their preferences and needs.
For Leisure Travelers:
Personalized Offers. NDC enables airlines to offer more personalized travel options for flights, seats, amenities, and services based on their preferences and previous travel behavior.
Dynamic Pricing. Travelers may encounter more dynamic pricing, where fares change based on factors like demand and availability. This element could lead to potential cost savings for travelers who are flexible with their travel plans.
For Business Travelers:
More Options Within Policy. Thanks to the direct connection with airlines, business travelers can find more options that stay within their company travel policy and align with company guidelines, thereby optimizing travel expenditures.
Tailored Booking and Recommendations. Business travelers can quickly select flights, accommodations, and services that align with their schedules and preferences. They can tailor options for preferred seating, Wi-Fi access, airport lounge passes, and more.
Unique Bundled Offers. Airlines can now offer special bundles directly to business travelers. For example, American Airlines Main Cabin Plus (main cabin with priority boarding and luggage) or Lufthansa's Green Fares (with carbon offsetting included) are now NDC-exclusive.
---
Preparing for the Future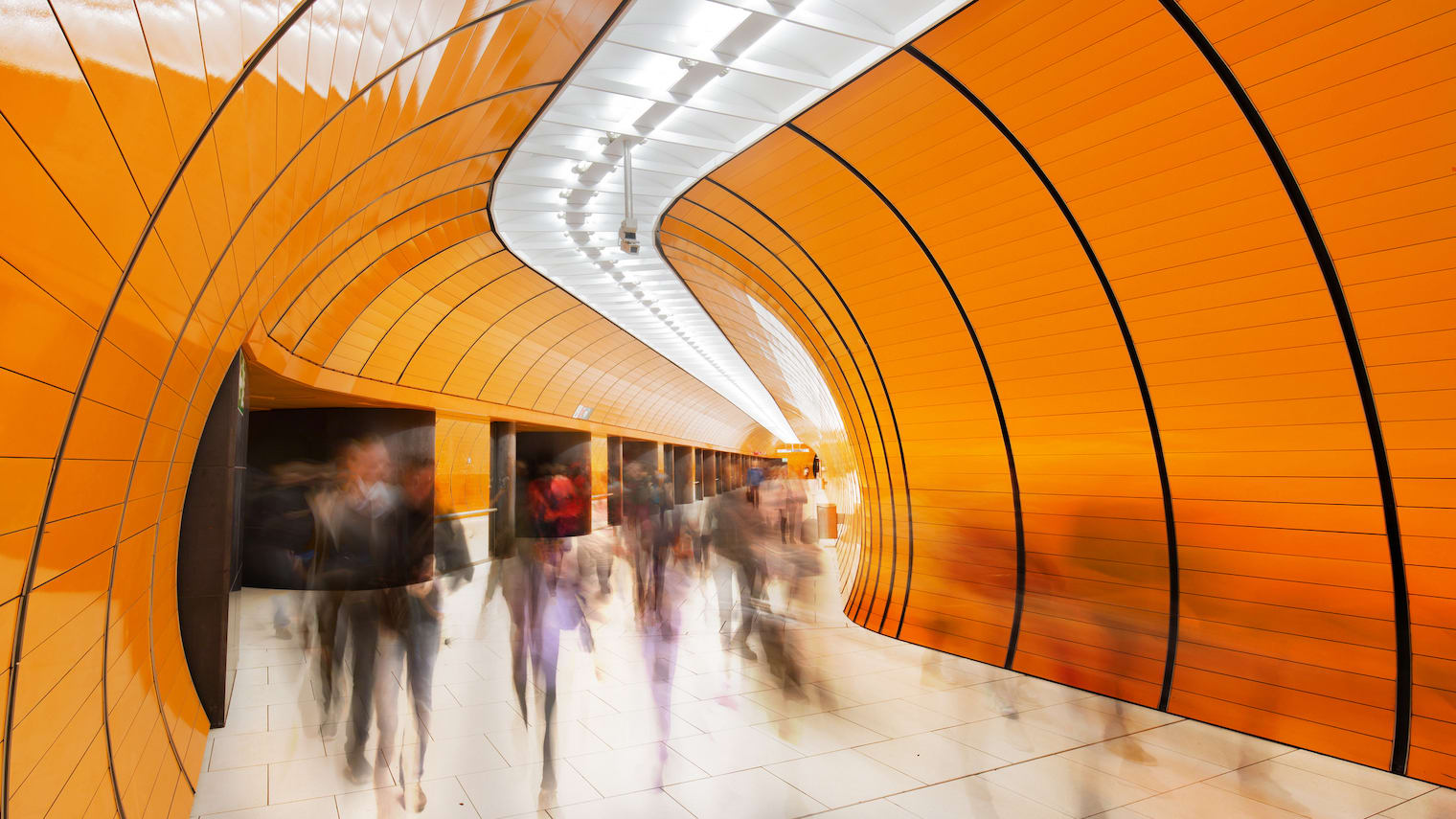 NDC requires industry players to adapt their technologies, processes, and strategies. Many travel management companies have found it difficult to adapt to this shift in the travel ecosystem.
Navan prioritizes innovation and has made integrating NDCs a priority. When American Airlines shifted its content to NDCs, Navan customers had uninterrupted access to the airline's NDC content on day one. 
Navan gathers air, ground, and hotel content from various sources within the industry and consumer channels. This comprehensive strategy around inventory guarantees that the fares and rates available in the system are among the best on the market.
Companies that choose Navan for travel management are well-positioned to navigate future changes.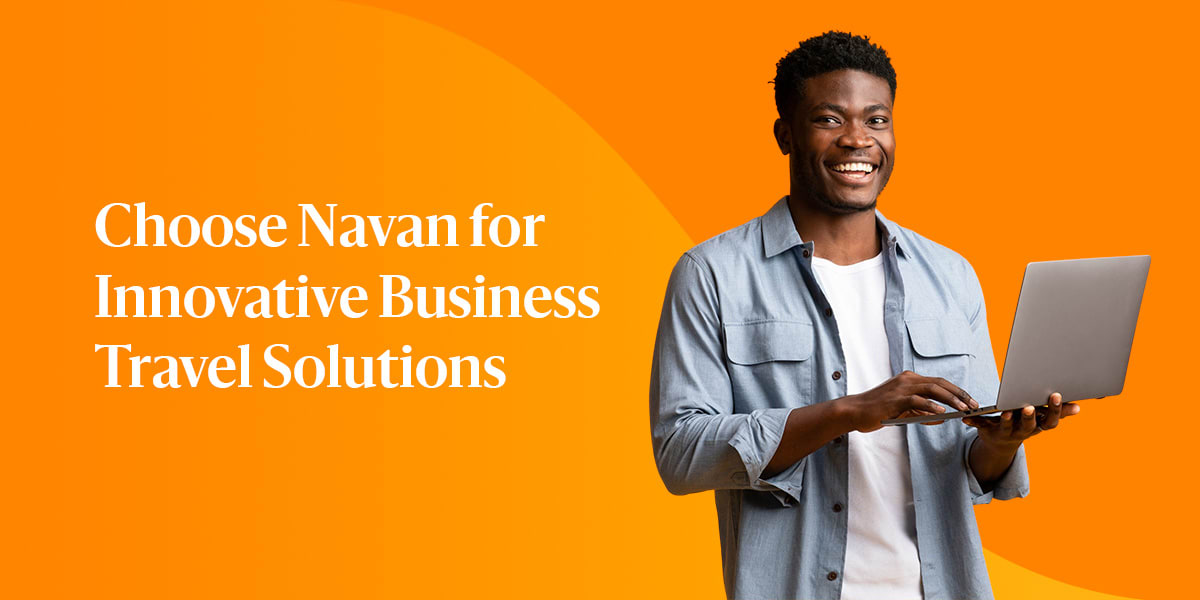 Schedule a demo to see how our unique approach to travel inventory works, or get up and running with Navan in only five minutes.
Further Reading