"Would you like fries with that?" 
That may not be a typical line you associate with corporate travel. But with business trip bookings up 5x YoY, Navan dove into its expense data to see how road warriors spent money over the past year. 
The big takeaway? Fast food is the second-most popular of all on-trip purchases in 2022.  
We get it. Business travelers often crave consistency, especially when they find themselves in unfamiliar locations. And fast food offers familiar flavors and unwavering convenience, as these grab-and-go restaurants are open most of the day. So it's no surprise that Starbucks and Mcdonald's rank No. 1 and No. 2, respectively, on the list of most popular fast-food chains across the U.S.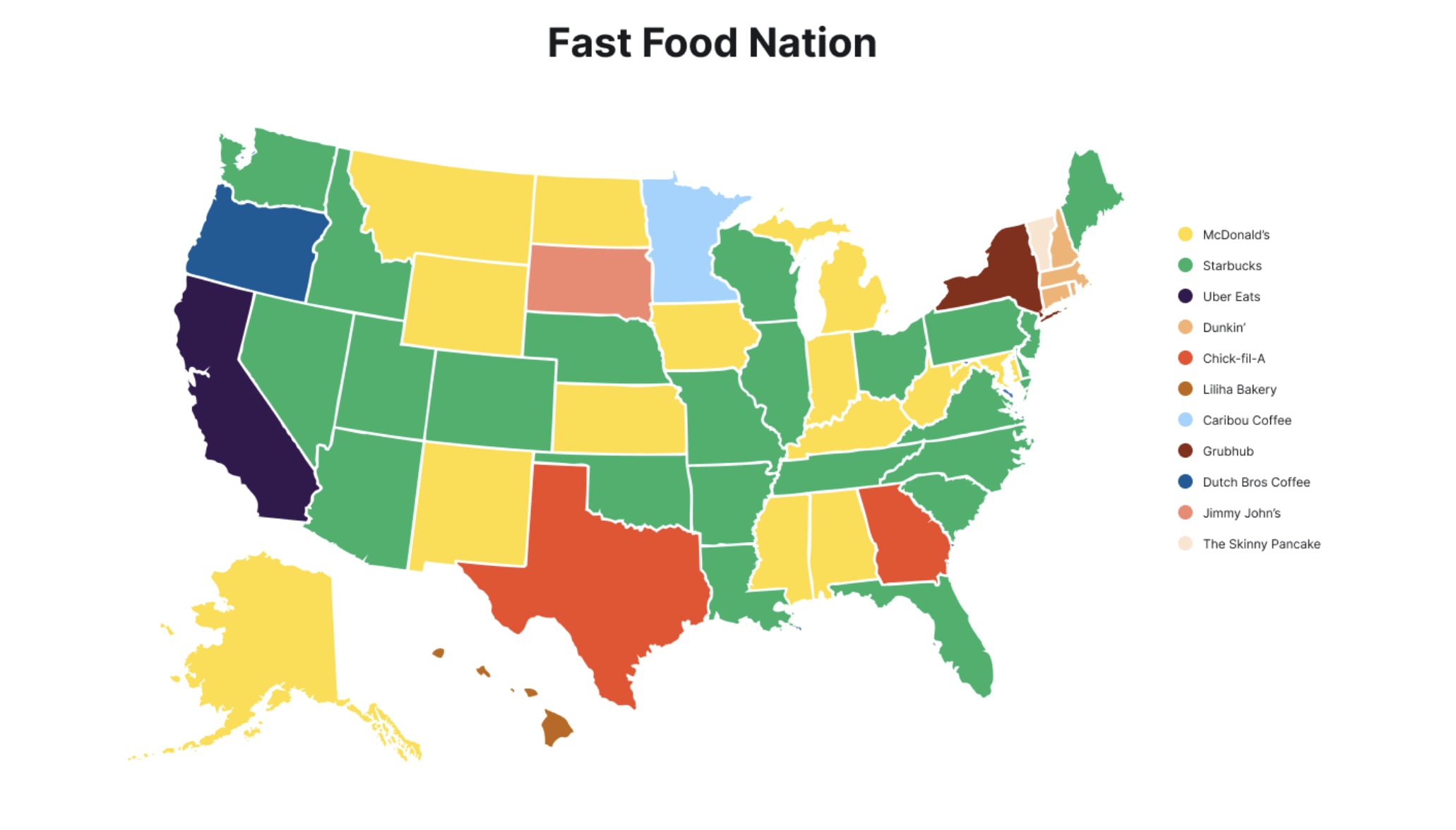 That said, regional differences abound: 
Dunkin' dominates the Northeast region, making up more than 50% of fast-food spend in the area alone. 
Business travelers in New York and California spend more on delivery than any other state—it seems they can't break away from those important meetings.
Chik-fil-A reigns supreme in the South, ruling the fast-food scene in Texas and Georgia. 
---
Methodology:
Navan analyzed the spend habits of the everyday business traveler through a random selection of tens of thousands of Navan Expense customers. The data represent transactions made from January 1, 2022, through October 31, 2022.