Businesses continuously search for solutions to streamline operations and improve efficiency while maintaining positive cash flow. Financial management is among the crucial areas that often require attention, which tracks and controls business expenses.
Consider a small business owner juggling various roles, including handling financial matters. Keeping track of expenses — from office supplies to utility bills — can quickly become overwhelming. Without a proper money management system, this small business owner can lose sight of where money is going, leading to outstanding account balances and potential financial pitfalls.
Alternatively, imagine an enterprise with numerous departments, employees, and business trips. Tracking various expense categories, handling employee reimbursements, and maintaining compliance with internal policies and external regulations can be daunting. A minor error or fraud can lead to substantial financial losses and even reputational damage.
These challenges and needs represent common scenarios in today's business landscape. Everyone from global CFOs to self-employed freelancers needs an innovative expense management solution to streamline their finances and keep their businesses' monthly expenses separate from personal expenses.
Let's explore what expense manager apps are, how they work, and why they might be the game-changing solution for multiple business needs.
What is an Expense Manager App?
An expense manager app is a digital tool that aids individuals and businesses in tracking and managing their financial transactions. It helps keep a detailed record of income and expenses to provide a clear view of one's financial health. The purpose of an expense manager app is to simplify financial management, improve budgeting, and ensure effective control over spending habits.
Expense manager apps can often sync with bank accounts or credit cards, pull transactions automatically, and sort them into different categories. They make financial management efficient and accessible, even for those with minor financial experience.
While a business can manually track expenses by consistently recording transactions, categorizing them, and reviewing them regularly, it costs them time and money. According to a 2022 study by GBTA: 
The traditional expense report process for a one-night hotel stay costs companies an average of $58 and 20 minutes of an employee's time to complete. 
One in five expense reports has mistakes or missing information, which costs an additional $52 and takes another 18 minutes to fix. 
Companies process an average of 51,000 expense reports every year. So, if every one of those reports takes 20 minutes and a fifth has mistakes, a total of $3,488,400 is lost to the expense report process in a year.
An expense manager app can simplify the process significantly. Given this context, it's unsurprising that the global expense-management software market is expected to grow to $10.56 billion by 2030.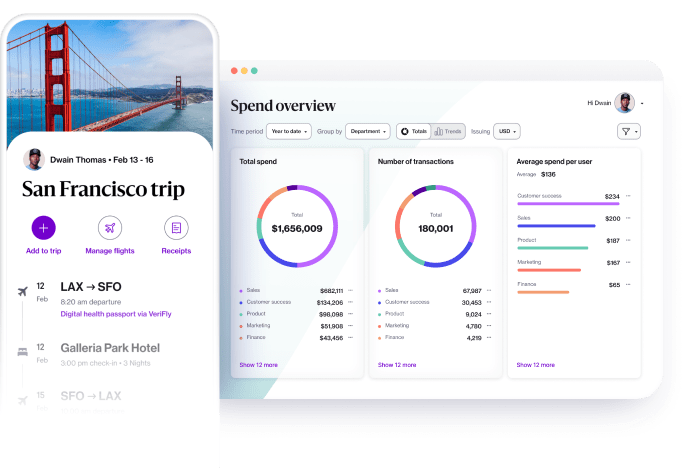 Types of Expense Managers
Expense managers come in various forms, from simple expense-tracking apps designed for individuals to comprehensive expense management systems designed for businesses. Some are standalone apps focused solely on expense management, while others may be part of broader financial management or accounting systems.
Benefits of an Expense Manager App
Adopting an expense manager app can bring many benefits to a company, ranging from increased efficiency and accuracy to improved compliance and potential cost savings. Here's how an expense manager app can positively affect a business.
1. Increased Efficiency
Expense manager apps streamline the entire expense management process, from submission to reimbursement. Automating various aspects of the process eliminates the need for time-consuming manual data entry, freeing employees and finance teams to focus on more strategic business operations.
2. Improved Accuracy
Manual expense management can be prone to human error, from typos to incorrect categorizations. An expense manager app uses automated tools to ensure accurate and consistent calculations. This improved accuracy reduces the chance of mistakes and ensures that companies reimburse employees correctly and promptly. It also helps maintain a transparent and fair reimbursement process across the organization.
3. Better Compliance
An expense manager app provides a platform for businesses to establish a clear and accessible expense policy. An integrated system that employees can use encourages compliance with the company's expense policy. It also helps ensure that expenses are within the company's budget and meet specific requirements. These apps typically have built-in features for tracking and auditing expenses, which helps improve compliance with company policies and IRS requirements, making internal and external audits and tax deductions less stressful.
4. Cost Savings
These apps help businesses save money by reducing errors and preventing fraudulent expense claims. By eliminating paper-based processes, they streamline operations, saving time and money. Additionally, expense manager apps can provide valuable insights into expense trends, helping businesses identify areas of waste and opportunities for cost savings. Over time, these savings can significantly affect a company's bottom line or a business owner's net worth.
5. Real-Time Insights and Analytics 
Expense manager apps can provide real-time insights into spending trends, top expense categories, and policy violations. This data can be critical for decision-making, budget planning, and improving overall expense management strategies.
An expense manager app is more than just a tool for tracking expenses. It's a comprehensive solution that can transform how businesses handle expense management. It can improve efficiency, accuracy, cost savings, and ultimately make for a healthier financial bottom line.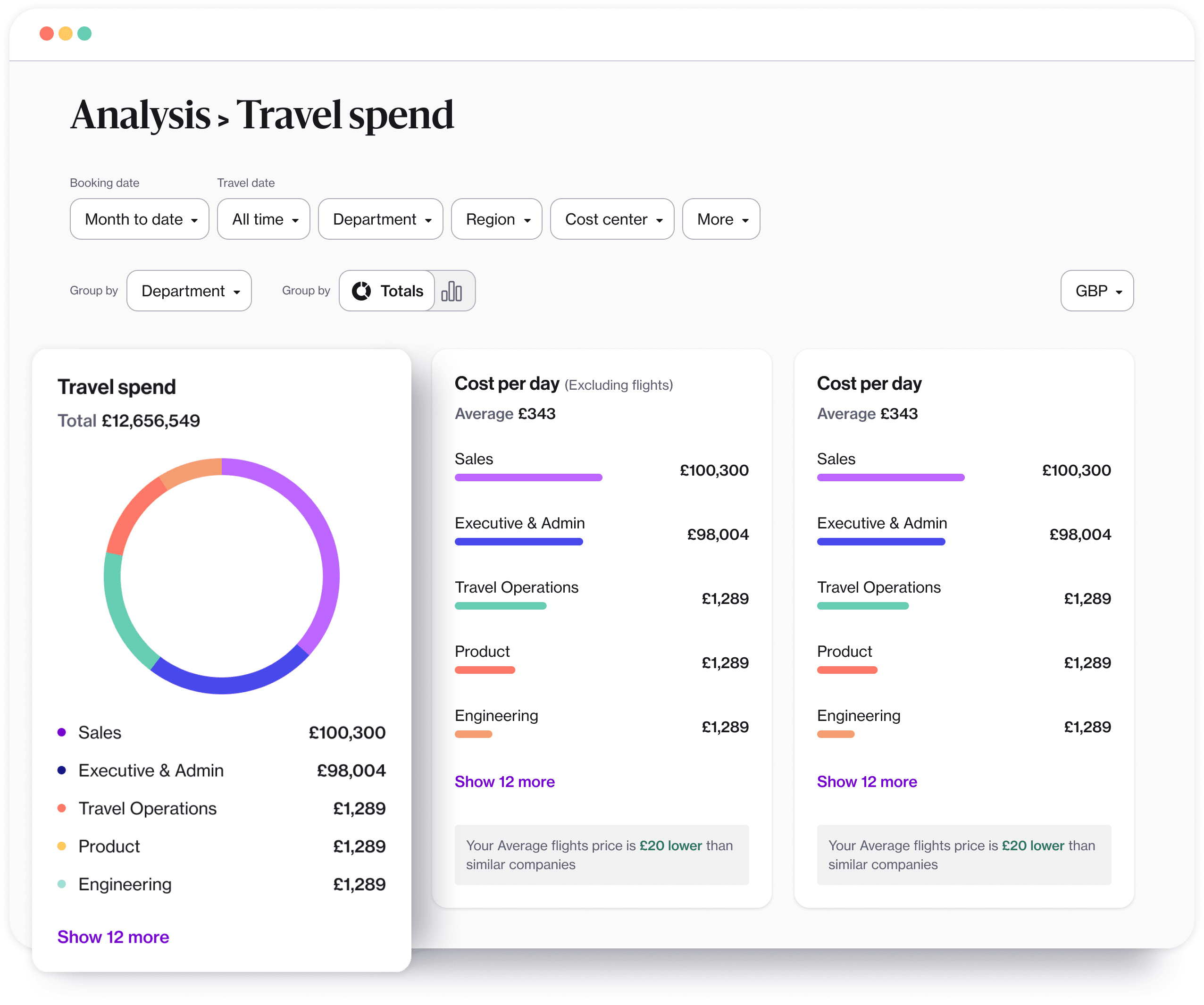 Is It Safe to Use an Expense Manager App?
As technology continues to innovate, so does the ability to protect our data. When it comes to handling sensitive financial information, security is paramount. The question of safety is vital for anyone considering using an expense manager app. So, are these apps safe?
Reputable expense manager apps take security very seriously. They employ robust safety measures to protect financial data from potential threats. Here's a closer look at the security measures typically taken:
Data Encryption: This process translates data into another form or code, which only a user with the correct decryption key can read. Most reputable apps use high-level encryption, often 256-bit SSL encryption, which is the same level of security that banks use.
Secure User Authentication: These apps generally require strong user authentication to protect personal data from unauthorized access. This process might include username and password, two-factor authentication (2FA), or biometric data like fingerprints or facial recognition.
Data Privacy Practices: Expense manager apps typically have stringent privacy policies outlining how to handle and protect data. They comply with data protection regulations such as GDPR and CCPA, ensuring that companies can not share information without explicit consent. 
Regular Security Audits: Regular security audits identify and fix potential vulnerabilities before exploiting them.
Secure Cloud Storage: Many apps store data on secure cloud servers with security measures, including encryption and robust firewalls.
Anonymous Data Usage: Some apps use anonymized data, which means individual, identifiable information and personal data are not linked. This approach can benefit app improvement and data analysis without compromising personal information.
While these security measures significantly enhance safety, users must take precautions. Remember to protect passwords by keeping them complex and confidential. Avoid sharing sensitive financial information over public Wi-Fi networks, which can be more vulnerable to cyberattacks. Regularly update the app to ensure that users have the latest security patches.
While no digital platform can guarantee 100% security, reputable expense manager apps go to great lengths to safeguard data. User vigilance and robust app security measures create a secure environment for managing expenses.
How to Choose an Expense Manager App
Selecting an expense manager app is a crucial decision that affects a business's financial management efficiency. Several factors should guide this decision, including the app's ease of use, integration capabilities, customization options, and pricing. Here are some essential elements to keep in mind:
Integration: When looking for an expense manager app, check its compatibility with existing financial, accounting, and ERP systems. Seamless integration can streamline the expense reporting and reimbursement process, eliminating manual input and facilitating real-time data exchange.
User Experience: The chosen app should offer a user-friendly interface with intuitive, consumer-like features. Employees are more likely to fully adopt a tool that's easy to use and navigate. Remember, user adoption is critical to getting the most out of any expense management solution.
Mobile Accessibility: A standalone cloud-based mobile app is practically essential in today's digital world. It ensures that employees can manage their expenses on the go, eliminating the need for traditional receipt management. Such an app should enable users to capture and submit expenses as they occur and send real-time notifications about card transactions and travel expenses. Check that employees can easily download an iOS and Android version in the app store.
Automation: An excellent expense manager app should automate several aspects of the process, from receipt capturing to expense report submission and reimbursement approvals, which saves time and significantly reduces the risk of errors and fraud.
Cost: The cost should align with its capabilities and the value it brings to a business. While investing in a quality solution is essential, choosing a cost-effective option with a strong return on investment is equally crucial. While some expense management solutions offer free apps or a free version with only basic features, upgrading to get premium features such as advanced reports, automatic bank sync, receipt scanning, and multi-user support is worth it. Some expense manager apps also offer tiered pricing plans to cater to different business sizes and requirements.
Remember, the best expense manager app addresses immediate business needs and can scale and evolve with growth and changing requirements.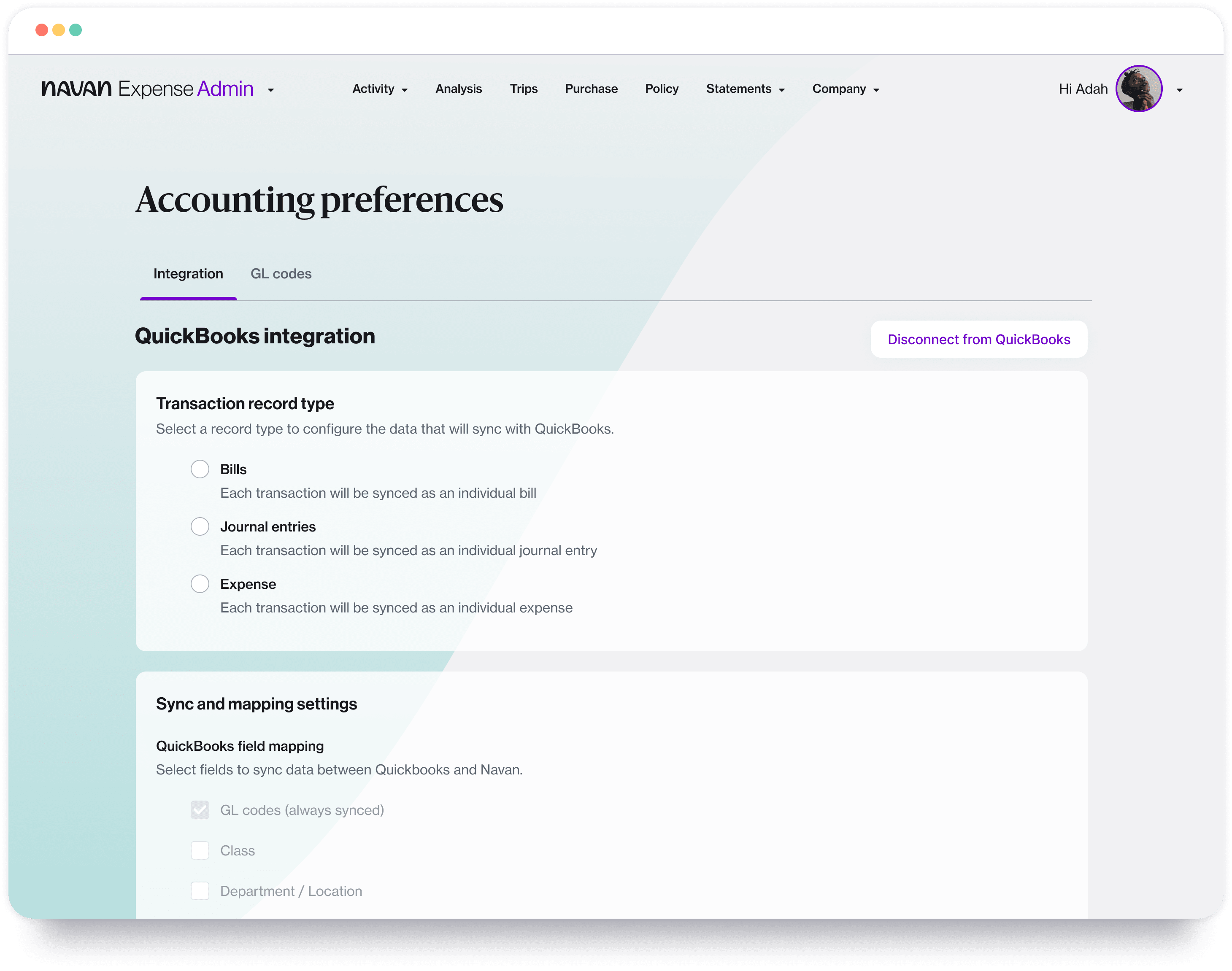 Why Choose an All-in-One Tool for Expense and Travel Management?
A single tool that unifies expense tracking and travel management can provide many benefits. Navan is a leading example of a modern, integrated solution that combines travel, corporate card, and expense management features. It has provided time and cost savings and real-time visibility into spending for thousands of businesses worldwide.
Here are some compelling reasons why a combined expense manager and travel management app could be a game-changer:
Streamlined Processes: Integrating expense and travel management processes into a single workflow saves time and reduces errors. Manual data transfer between different systems becomes unnecessary, which prevents discrepancies and ensures smoother operations.
Enhanced Visibility: A single travel and expense management platform provides unparalleled visibility into a company's spending. It becomes effortless to track expenses associated with specific business trips and analyze travel data to uncover patterns and potential savings opportunities.
Improved Compliance: Integrated expense and travel management apps enforce a company's travel policies more consistently. Establishing approval workflows verifies that a company only reimburses expenses that align with company guidelines, thereby minimizing instances of policy violations.
Significant Cost Savings: An all-in-one expense and travel management app makes identifying cost-saving opportunities more straightforward. For example, companies can leverage travel data to negotiate more favorable rates with vendors or pinpoint patterns of overspending to be addressed.
Superior User Experience: An integrated tool enhances the user experience. Employees can manage all aspects of their business travel, including flight bookings, hotel reservations, ground transportation, and expense report submissions, all within a single platform.
Choosing a comprehensive all-in-one solution as an expense manager app and a travel management tool can streamline processes, improve spending visibility, assure policy compliance, and provide significant cost savings while offering employees a superior user experience.
The 8 Best Expense Tracker Apps of 2023
Adopting an expense tracker application is a pivotal decision that can propel a business to new financial efficiency and control heights. The potency of these applications lies not merely in their ability to streamline expense management but also in the potential insights, savings, and strategic advantages they yield.
As we move further into this digital age, the significance of expense managers will continue to grow. It's time to embrace this change, explore the options available, and harness the potential of these sophisticated platforms to drive businesses toward a prosperous financial future.
Take a hands-on, 3-minute tour, or get started with Navan in just 5 minutes today!
Essential reading: