Navan is only as strong as its team members, which is why our company places special emphasis on internal professional growth.
There's an entire internal group, led by Nicole Rettinger, Navan's VP of Revenue Enablement, that empowers employees to thrive in their roles. Nicole oversees all enablement initiatives for the revenue organization, led by Navan's CRO, Grant McGrail. 
This group, the Revenue enablement team, helps new employees to be as productive as possible—as quickly as possible—by developing the training and resources employees need to reach their full potential. The team employs a unique approach to onboarding, success, and enablement for the sales and account management teams. 
Here's how they do it.
What It's Like to Start at Navan
One of the guiding principles of Navan is to set up new hires for success through the company's ramp program.
"It's easy for anyone joining a new company to get inundated with information to such a degree that none of it sticks, and they can't put the pieces together," said Nicole. "It can be very overwhelming, and we aim to avoid that."
Her group has designed an onboarding program that details precisely what a team member needs in their first few months and then delivers that over time. All this information builds on itself so new hires can integrate it without becoming overwhelmed.
Regarding the onboarding style, Nicole believes strongly in a hybrid model with video and in-person training.
"There are so many benefits to bringing people together," said Nicole. "More opportunities for role play and real-life exercises bring the learnings to life. However, it's a much better use of everyone's time and a more interactive week if people attend class with foundational knowledge, and we provide that virtually and on-demand."
With the hybrid approach, new hires move through coursework as the first step toward attending the in-person Sales & Account Management Bootcamp. The self-paced videos aim to give new employees an understanding of the industry landscape, the product they will sell, and the methodology Navan uses to sell it. They also include interactive missions where new hires practice pitching and handling objections. Once new employees complete the online training in the first month, they travel to headquarters for boot camp.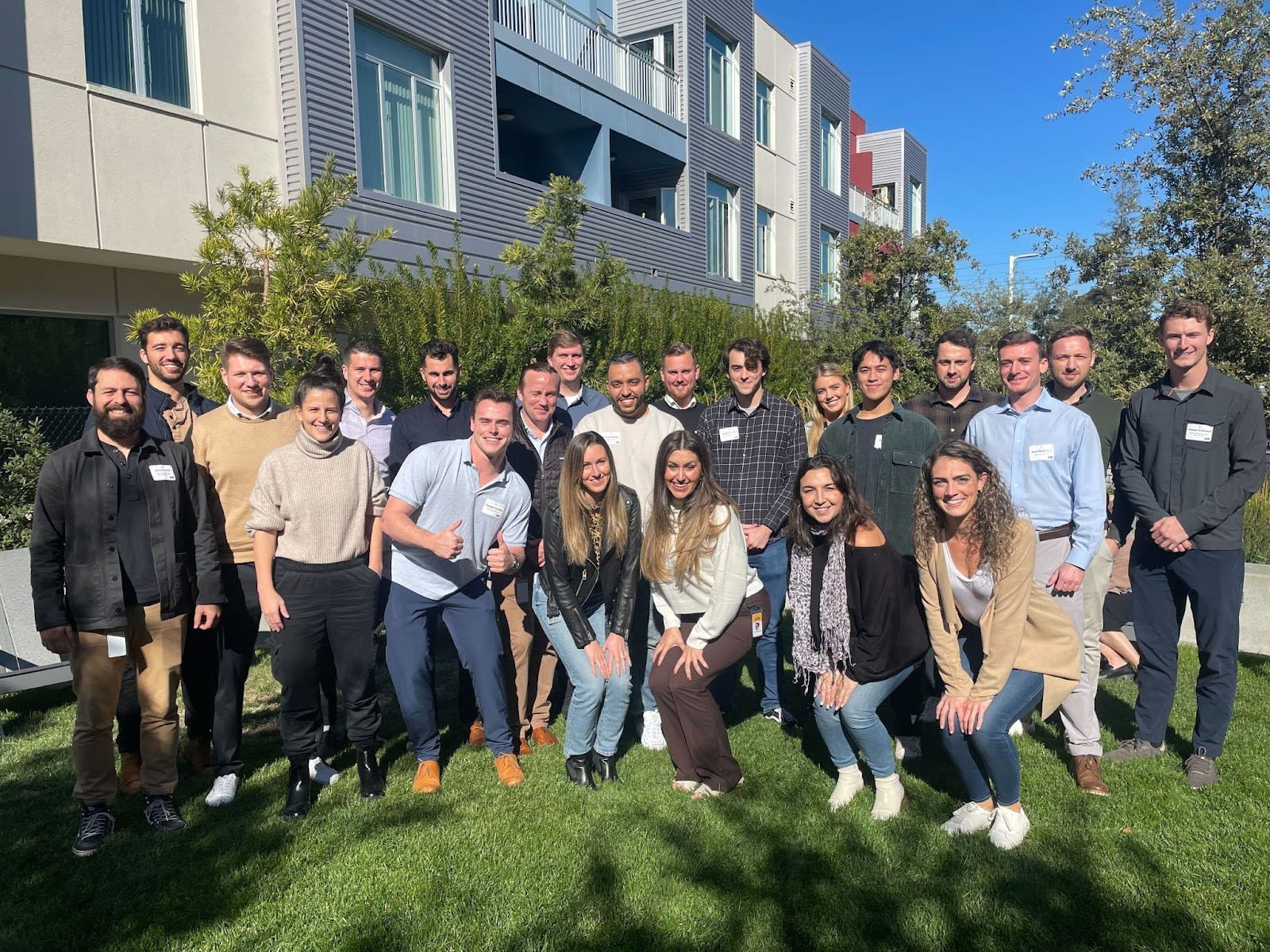 "Bootcamp at Navan was one of the most engaging and rewarding experiences I've had in my career. The enablement team gives new hires the most relevant information to execute immediately, and they have taken some of the most successful sales boot camps from the tech space and perfected them in such an impactful way," said Julia Roach, senior commercial SDR in Austin.
"Having the opportunity to engage intimately with the product and meet colleagues from all over the world shows employees how dedicated Navan is to embracing our values. In-person connections are critical to a successful business, and we live and breathe that mantra just as much as we share it with the outside world."
Nicole is passionate about the fact that people from the field teach all the content. Navan's Sales and Account Management leaders come in and teach how to manage deals and practice with new hires.
"It's a cool environment where an early career Sales Development Representative can learn from someone who's been selling for 20 years, 'and a member of the account management team gets to partner with sales early on to understand how deals are being sold and how to best set our customers up for success when they launch our product," she said. "I've found that the information is much more grounded if it's coming from people doing the job every day instead of just being taught through slides."
New hires build on their knowledge at boot camp through follow-up self-paced courses throughout their first six months.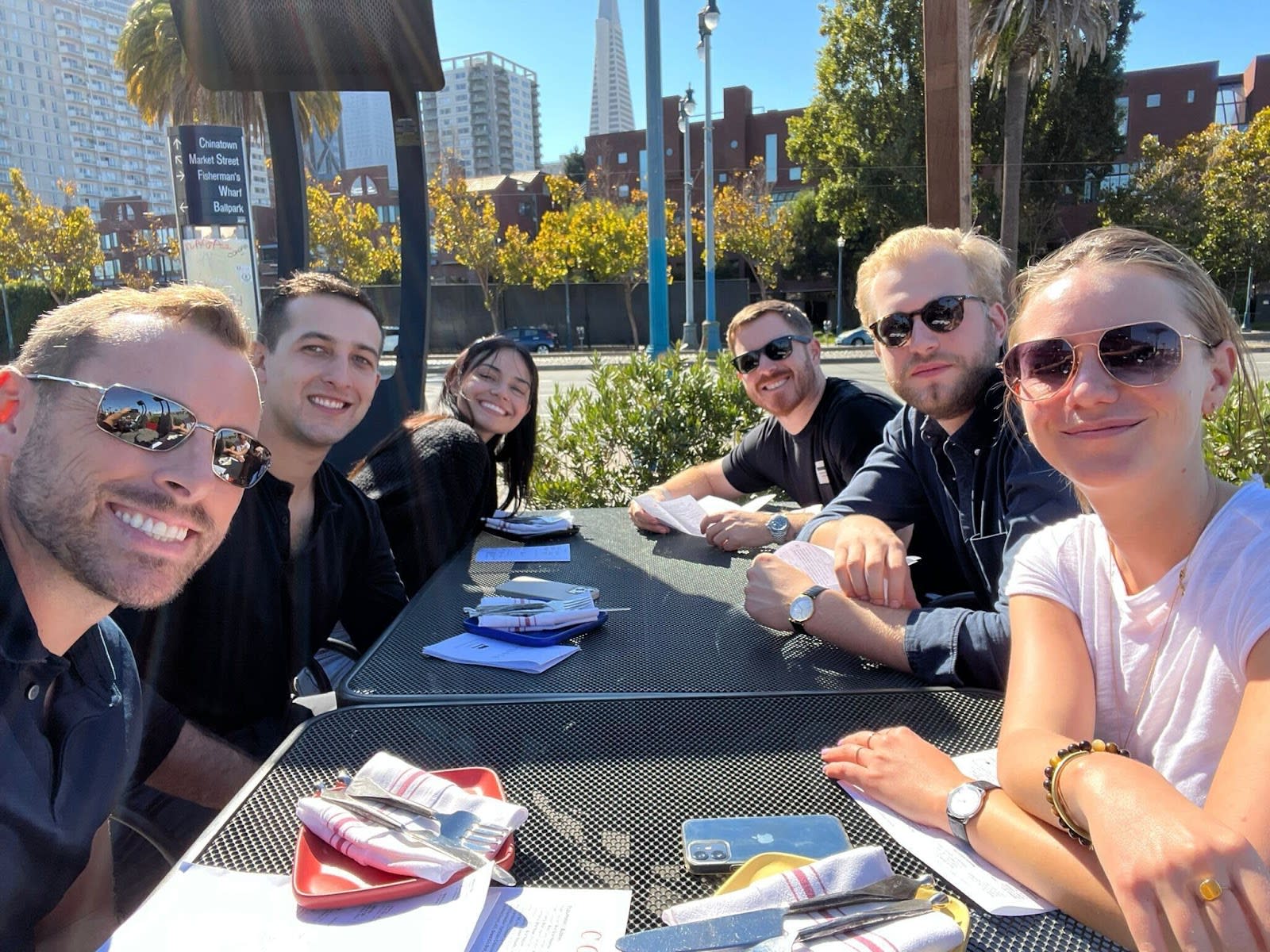 Building Culture from the Ground Up
While the hard skills and product knowledge are an essential part of the onboarding process and boot camp experience, the opportunity for new team members to get to know one another and their more veteran colleagues has an equal, if not more powerful, effect. 
Companies today don't necessarily invest in bringing new hires together, which sets the Navan experience apart from many other tech companies. The Navan Sales and Account Management teams have a unique relationship, working closely to create the best possible experience for team members, customers, and end users—all of which begin at Bootcamp.
"There's nothing like seeing how excited everyone is when they arrive at HQ for boot camp," said Nicole. "Everyone is put into a cohort with people in similar positions and go through this bonding experience together. They become friends for the rest of their time at the company. It's great from a cultural perspective."
Navan relocated its Palo Alto headquarters to a new building in September 2022 and designed a nuanced environment that optimizes employee productivity, teamwork, and connection. Additionally, leaders from across the organization—including CRO Grant McGrail, co-founder and CTO Ilan Twig, EVP and GM of Navan Travel Nina Herold, and EVP & GM of Navan Expense Michael Sindicich—come to Bootcamp and speak about the company and its growth. 
"The onboarding process at Navan is second to none. After spending my first few weeks learning about the history of the travel and expense industry and uncovering what sets Navan apart, I was immediately able to experience this difference first hand," Zane Manaa, an account executive in New York. 
"The onboarding boot camp in Palo Alto set me up for success as I could exchange ideas with my fellow new hires while also learning from longtime Navan veterans. Using the Navan platform on the trip, just as our customers do, was the icing on the cake. Following boot camp, I was determined and prepared to demonstrate the value of our unified travel and expense solution to prospective new customers."
A Culture of Continued Growth
The goal of the Sales and Account Management organizations at Navan goes beyond just getting new hires set up for success. The group provides employees with the tools and information to grow in their roles and careers.
Since January 2021, Navan has hired hundreds of people in the revenue organization, including account executives, sales development representatives, and account managers. Of those hired in the past two years, approximately 20% were promoted at least once. And one-third of the 20% advanced was promoted two or three times. 
High-performing employees are invited to participate in readiness programs as part of their promotion process as the company continues to invest in their skill set. 
"It speaks to our organization's culture as a whole," said Nicole. "Our goal is always to promote versus hire. It's very much a meritocracy. Our programs are meant to position employees at all levels for growth and success." 
Hiring for the Intangibles
The Navan team continues to grow, and one of the things that company leaders optimize for is the intangibles. They look for candidates who are driven, coachable, and display high integrity. While formal credentials are helpful, they do not guarantee a role: Having the right attitude and mindset sets Navan team members apart.
Want to join the team? Check out open positions at Navan.