Change Notifications and Click-to-Accept Rebooking
As travel ramps up, so too will route changes, delayed departure times, and flight cancellations due to unforeseen circumstances such as weather, COVID-19 issues, and staffing.
In fact, Navan data show that 30% of all flights in 2021 have been impacted by a non-traveler-initiated change in schedule — 11% of which are considered major changes. A major schedule change is generally defined as a schedule change of 30+ minutes or a change in the final destination city.
When this happens, it means that travelers spend more time working with support agents on more complicated requests. It also means that uncontrollable factors, including airline-scheduled flight changes, will likely continue to pile on top of an already strained support system.
To ensure that all users are protected against the unexpected, Navan launched its Click-to-Accept Schedule Change feature that notifies travelers of major changes — often before the airline does — via email, text, or push notifications. In an industry-first for TMC and OBT corporate traveler apps, the feature also deep-links to a traveler's itinerary, where they can view and click to accept the proposed changes without having to speak with an agent.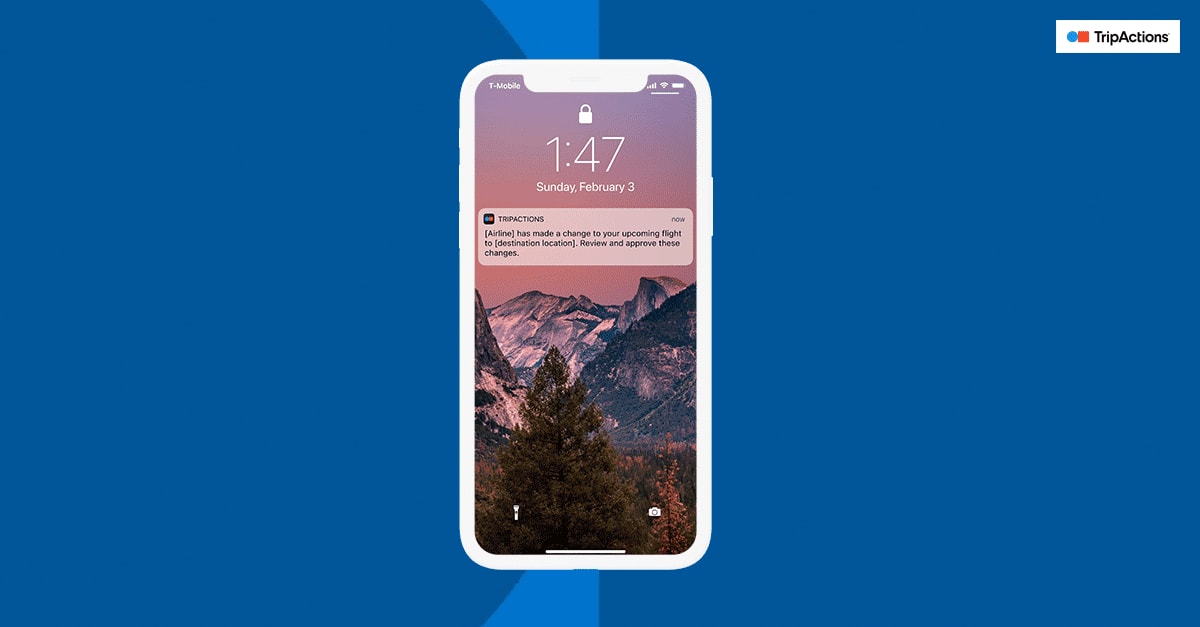 With the increased number of cancellations and flight changes, this feature ensures that Navan clients have the tools they need to navigate travel without needing to contact an agent at a time of increased support requests. And it complements the multitude of other Navan self-serve tools designed to give travelers the ability to manage bookings on their own in the face of growing travel complexity.
With the Navan in-app self-serve flight change tool, for example, travelers can click and change or cancel their flights right from their itinerary on the platform. It's a convenient feature for many travelers, considering that nearly 34% of all flight-related support requests are traveler-initiated changes or cancellations.
Unused tickets have created another strain on that system that Navan solved for with the automated unused ticket app, which helps travel managers and travelers automatically apply unused tickets to applicable bookings.
At Navan, we understand that changes are inevitable with business travel in today's environment. We're doing everything we can to elevate the traveler experience in order to promote their health, safety, and well-being while on the road. To that end, all of our self-serve capabilities and our agent assistance come with no additional fees.
Learn more about the Navan Click-to-Accept Schedule Change feature here.